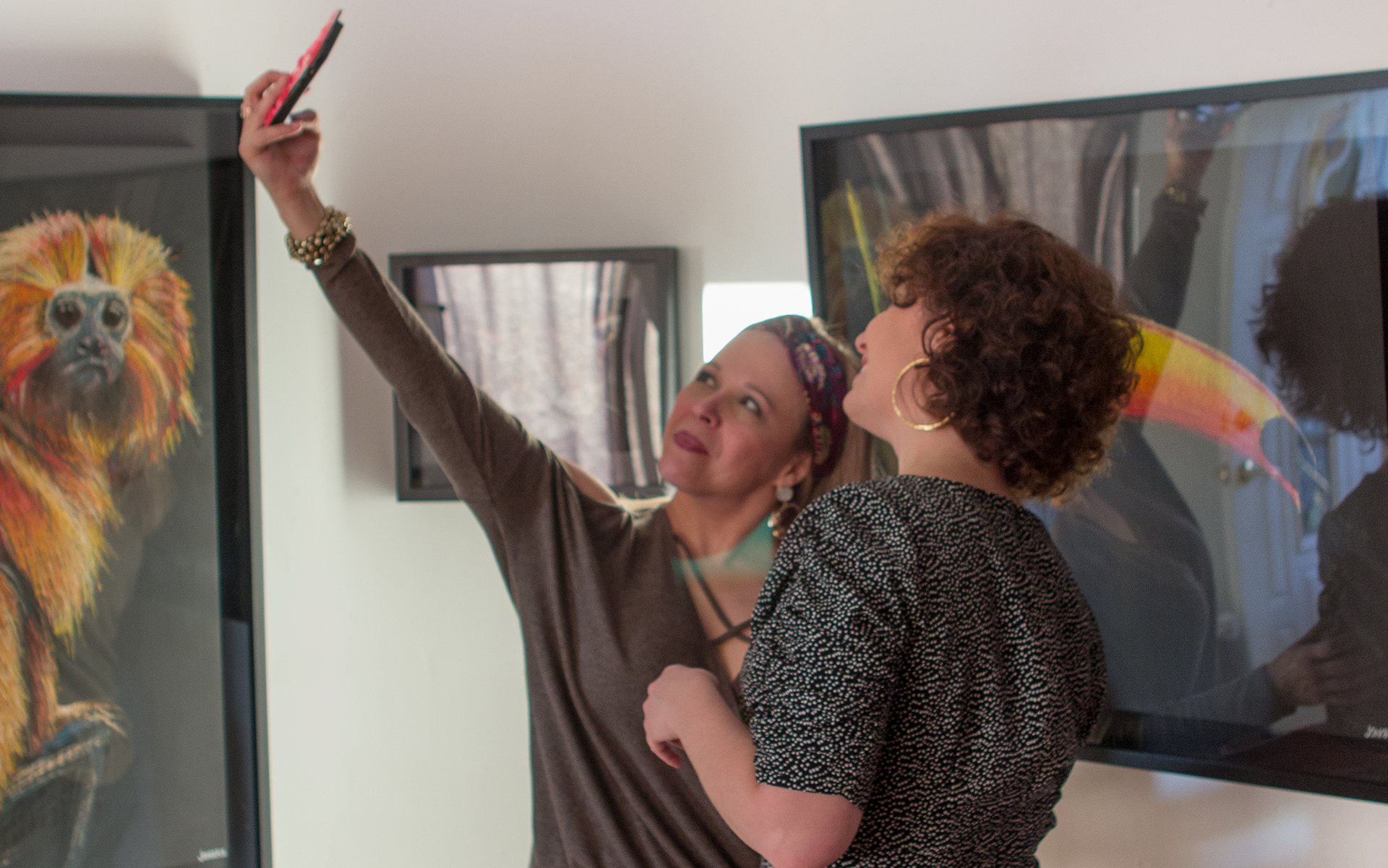 Brazilian Nature: My First Solo Art Exhibition is a huge success!
Hosted by Brazilian Community Association of Alberta — BCAAB with the support of Calgary Arts Development and Alberta Foundation for the Arts, Brazilian Nature is a huge success, dozens of people streamed in the gallery for the reception. My work, created in soft pastels and black gesso on wood was presented in gorgeous frames and transformed the room.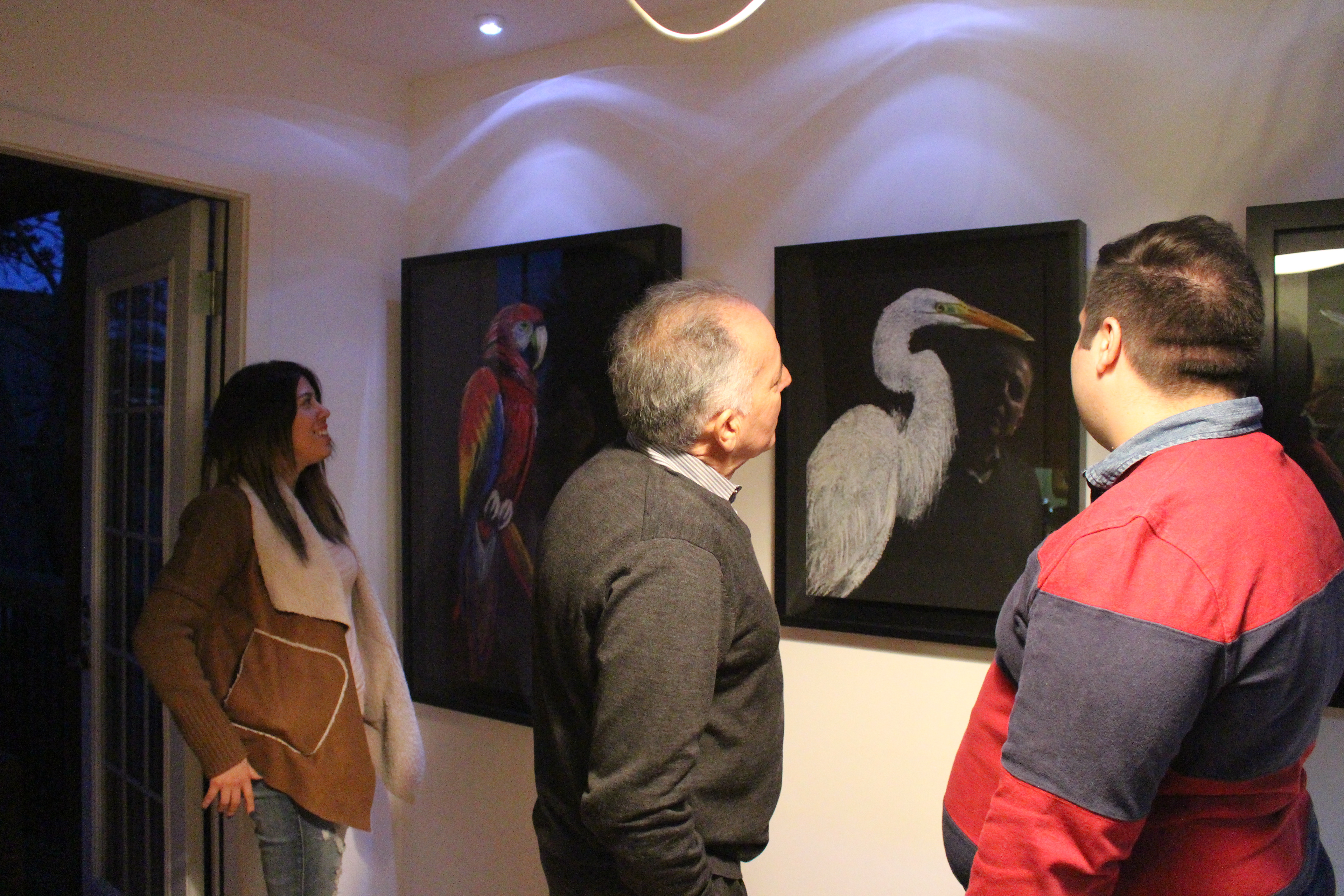 At 6PM the event officially began. Art patrons, family and friends from the community walked the gallery space and viewed the work. It was very exciting, everyone appreciated the art. The president of the association spoke about the art exhibition and introduced me to the public. I spoke a bit about my journey as an artist and specifically about this work.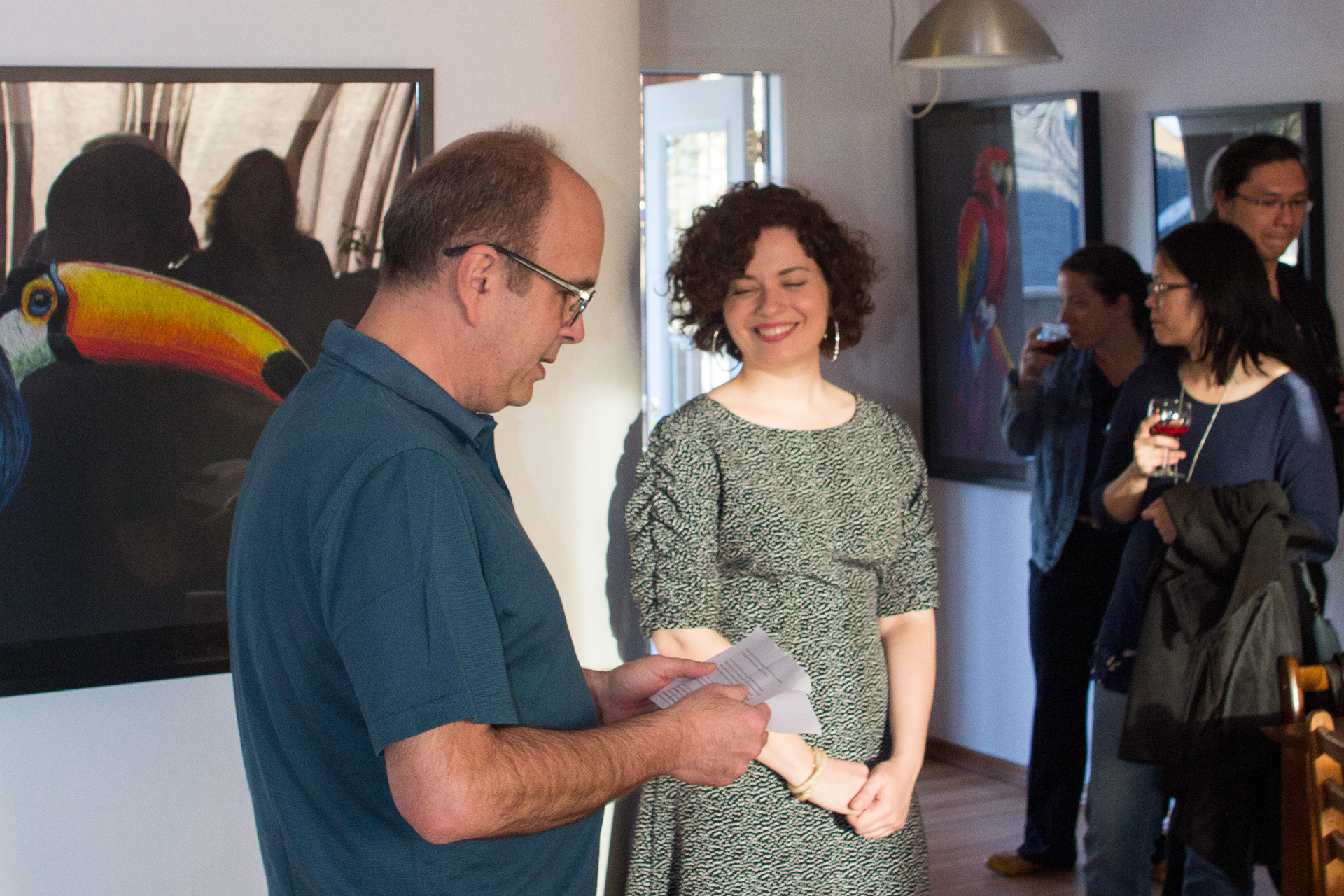 The show was a huge success and really interesting for the entire community. Participation in the Brazilian Association was an honour and a special celebration of the arts

Brazilian Nature is a series of artworks created with soft pastels and black gesso on wood board. Each animal is a single figure in their frame, mysterious and aware of our presence. Their colours are a vibrant mix of primary hues, painted in strong and sharp strokes, produced by energetic gestures. This technique express the tropical energy and sunny, warmer days. Each portrait capture the exact moment when we, as individuals, connect with the animals' unique, wild and honest nature. It's a moment of discovery, curiosity and sincerity. Their eye gaze can express many things that spoken language can't, and this connection led us to investigate deeply our feelings and souls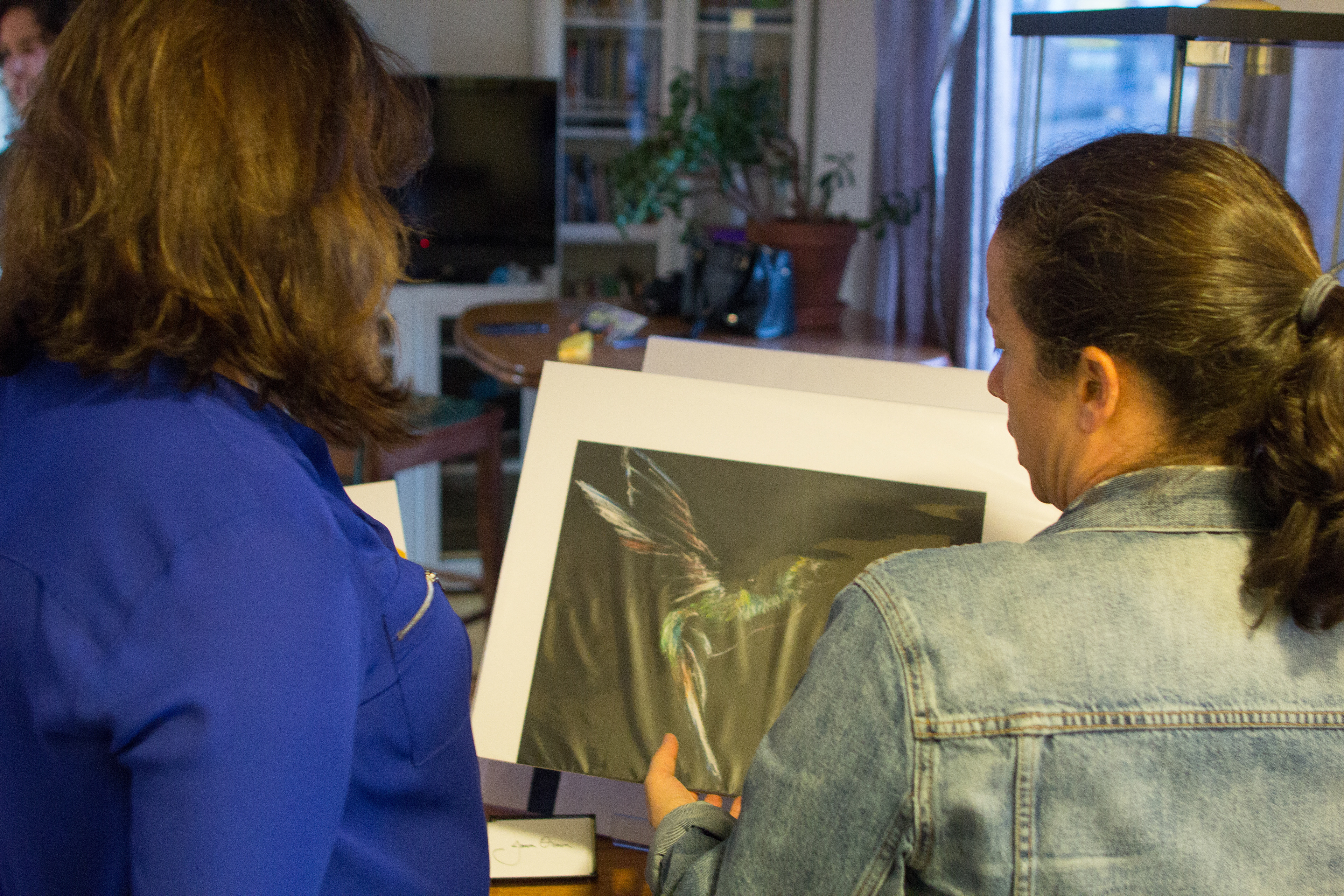 Some prints sold out on the first day of the event and we ordered more to be available until the end of the exhibition. They are also available online at my 
Etsy Store
. Inquires about the originals artworks can be done by email — jonara@gmail.com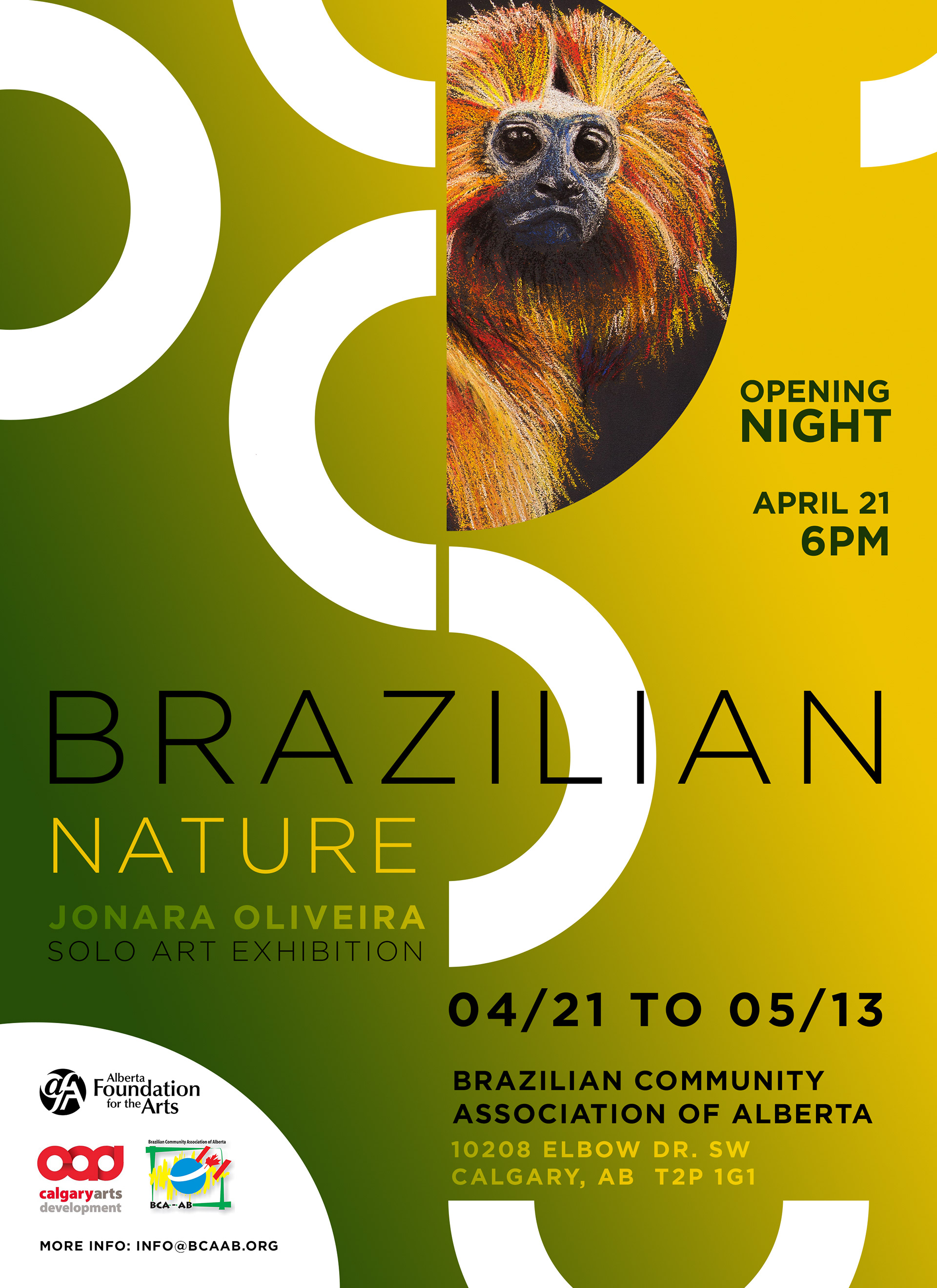 Visit the exhibition from Monday to Saturday, 12 to 6PM until May 13, 2018
Brazilian Community Association of Alberta
10208 Elbow Dr SW Calgary, AB.
Photos: Ivan Alcoforado • Posters: Tirabadori