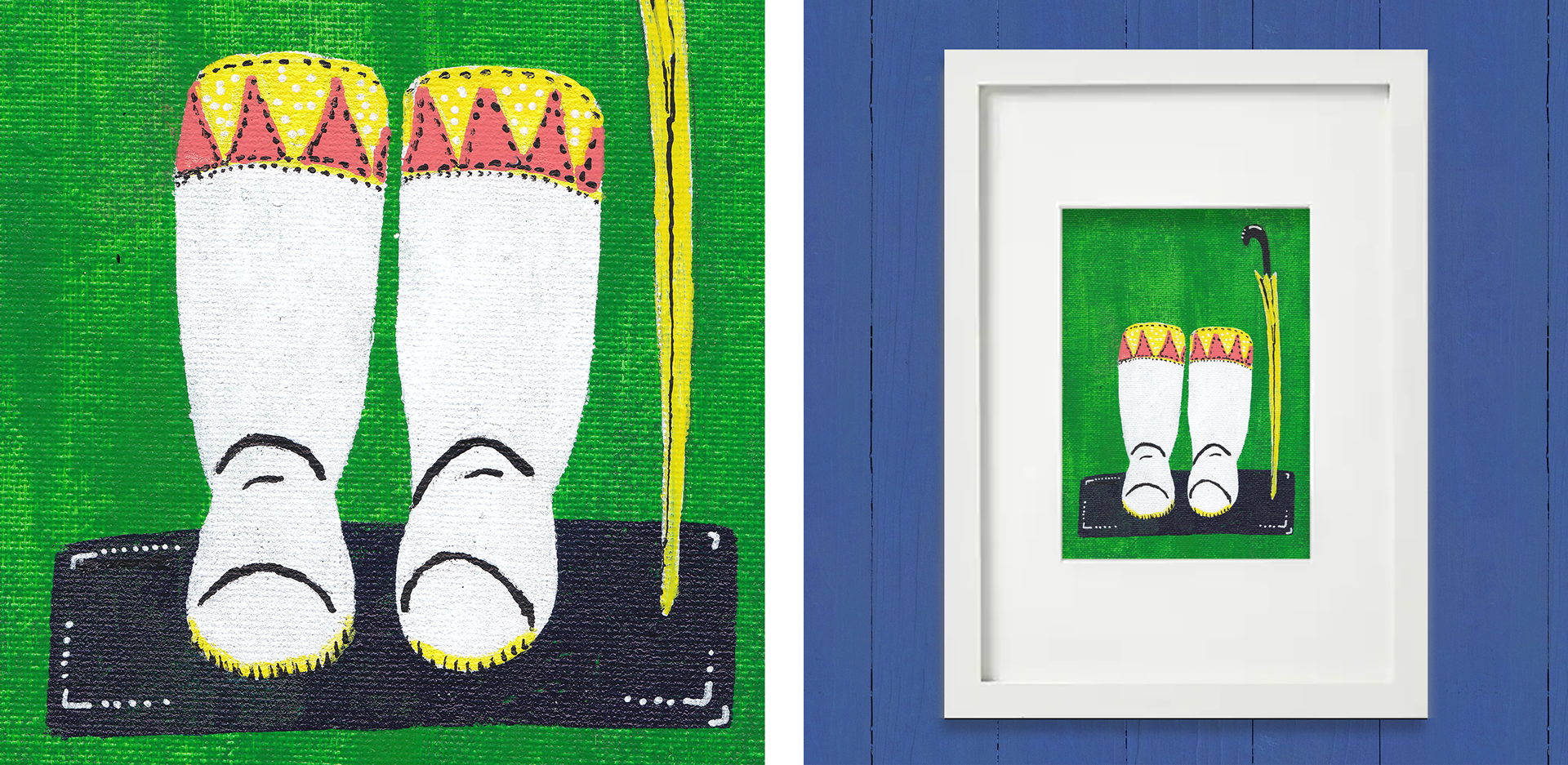 WINTER BOOTS
It's boots season! This year I bought some very good boots and I hope I'm not going to suffer anymore cold. Bring some warmth to your hallway with these painted ones!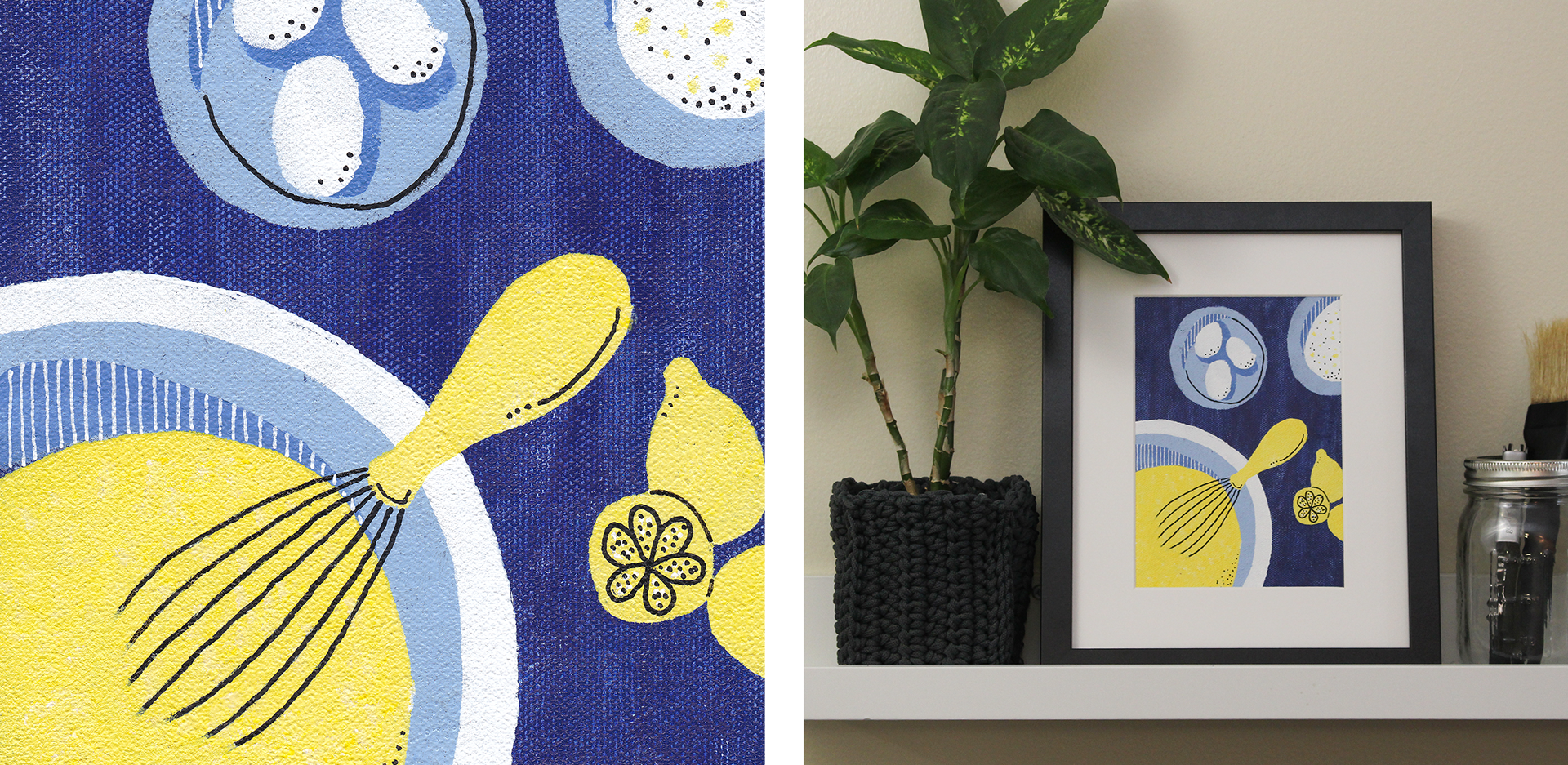 Lemon Cake

If life gives you lemons.... make a lemon cake! It was super fun to make this piece with acrylics and stencil, I recorded a step by step in my blog. Curious? Check the
link
.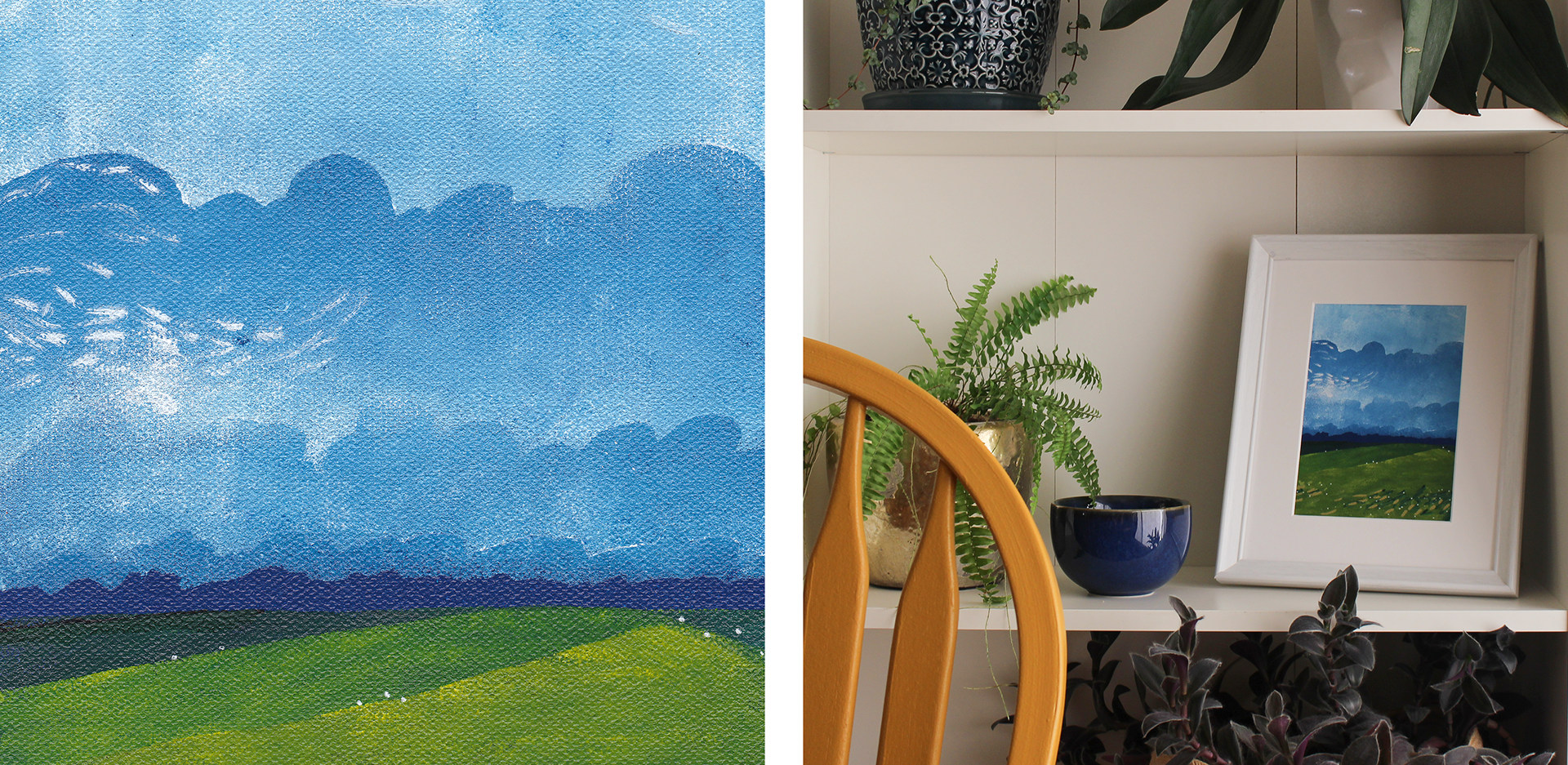 Prairies Landscape
The prairies are so beautiful and inspiring! I love see how the sky looks so huge and melts in a thin line with the mountains far away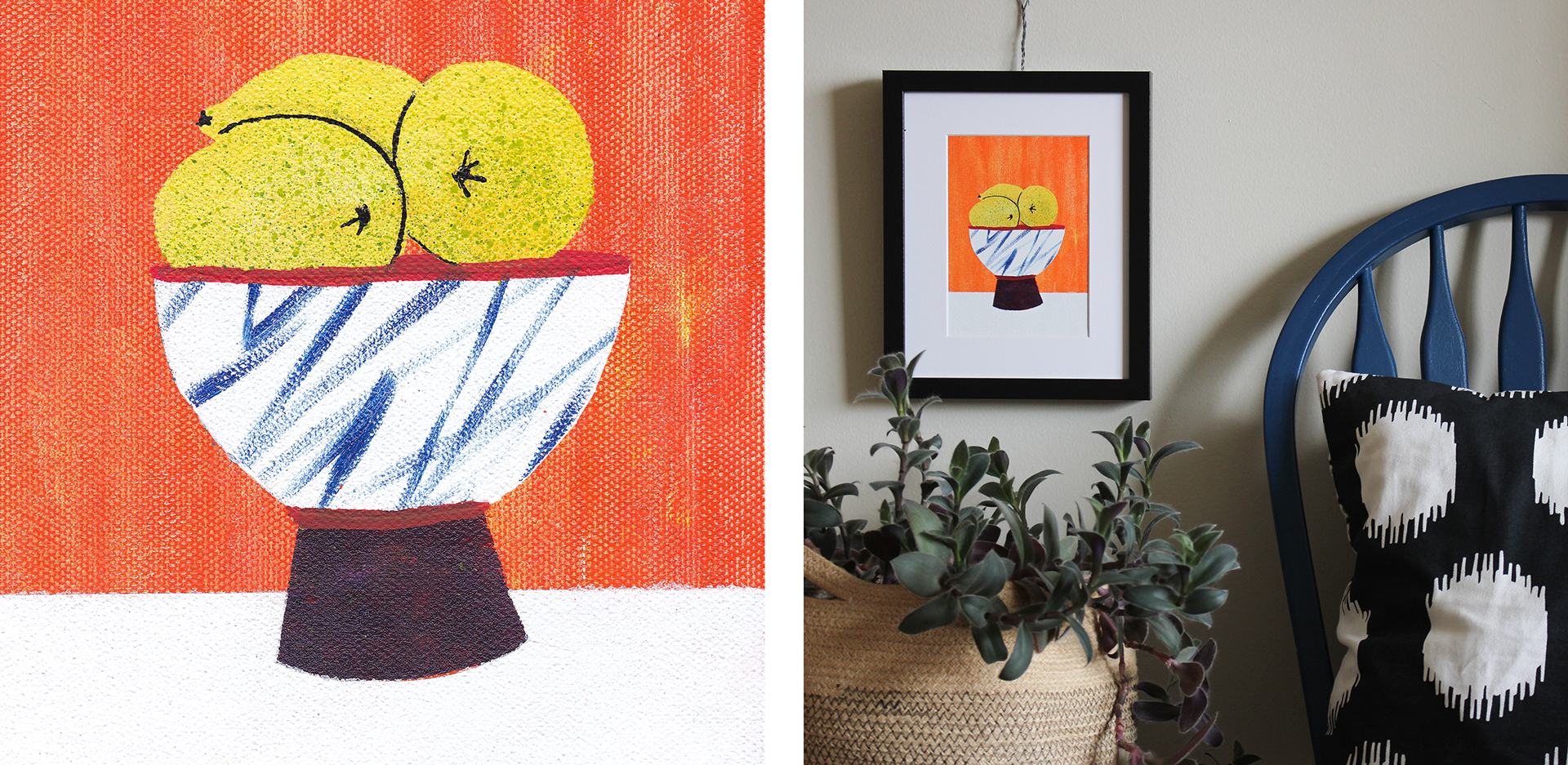 If life gives you lemons, put them in a nice bowl!
LEMON BOWL
In Exhibition at New Edward Gallery, contact for more information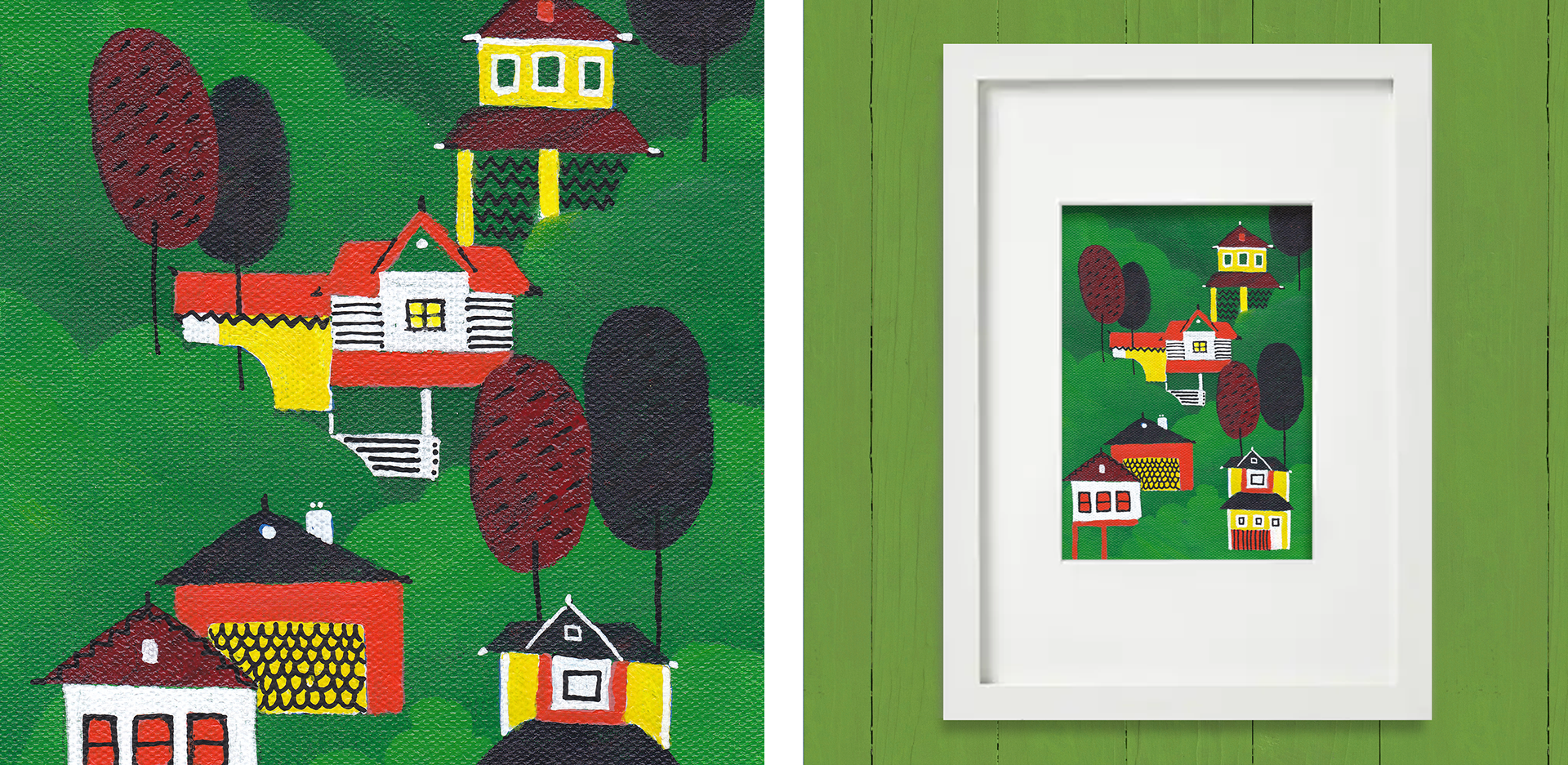 Calgary neighbourhood in fluffy version.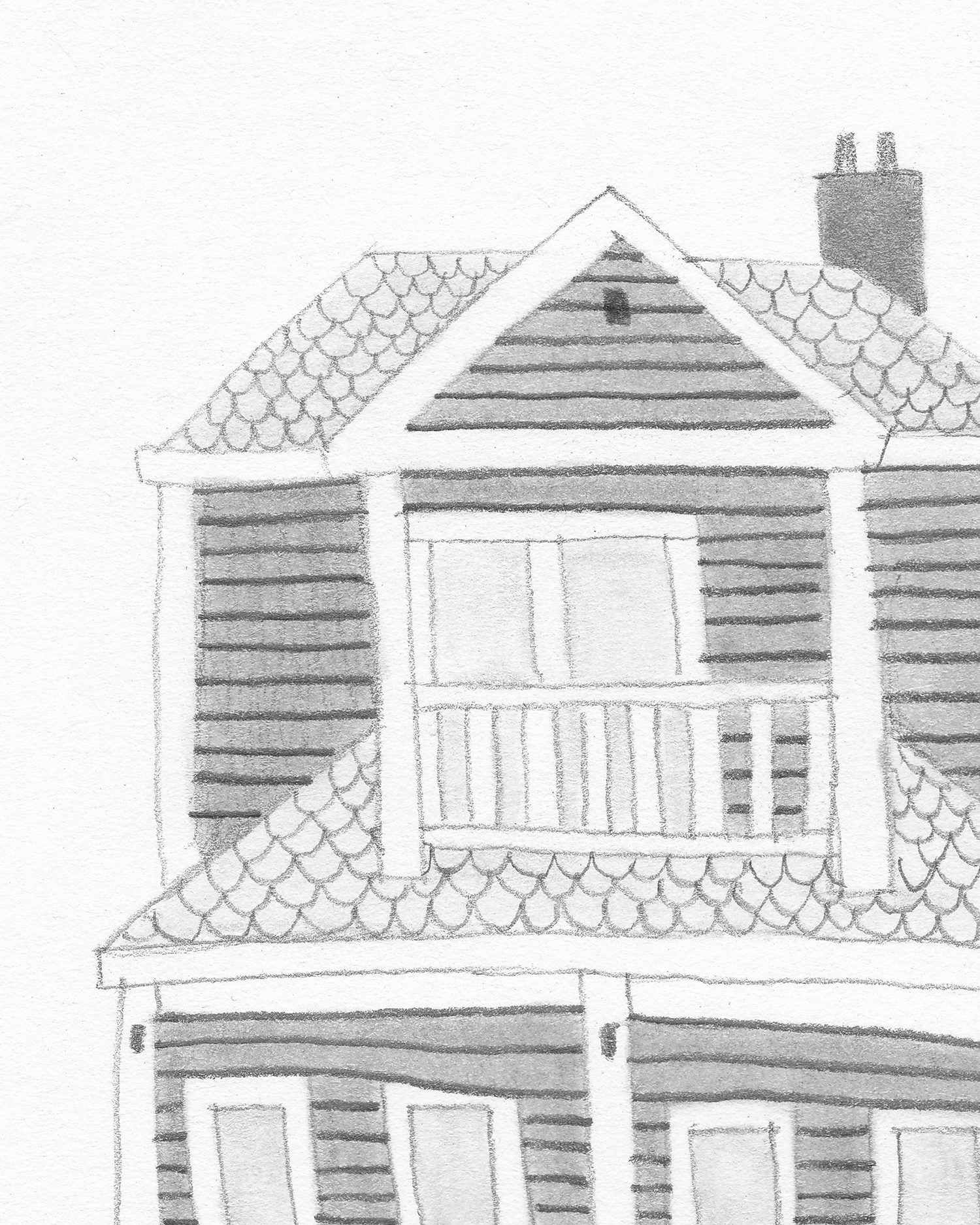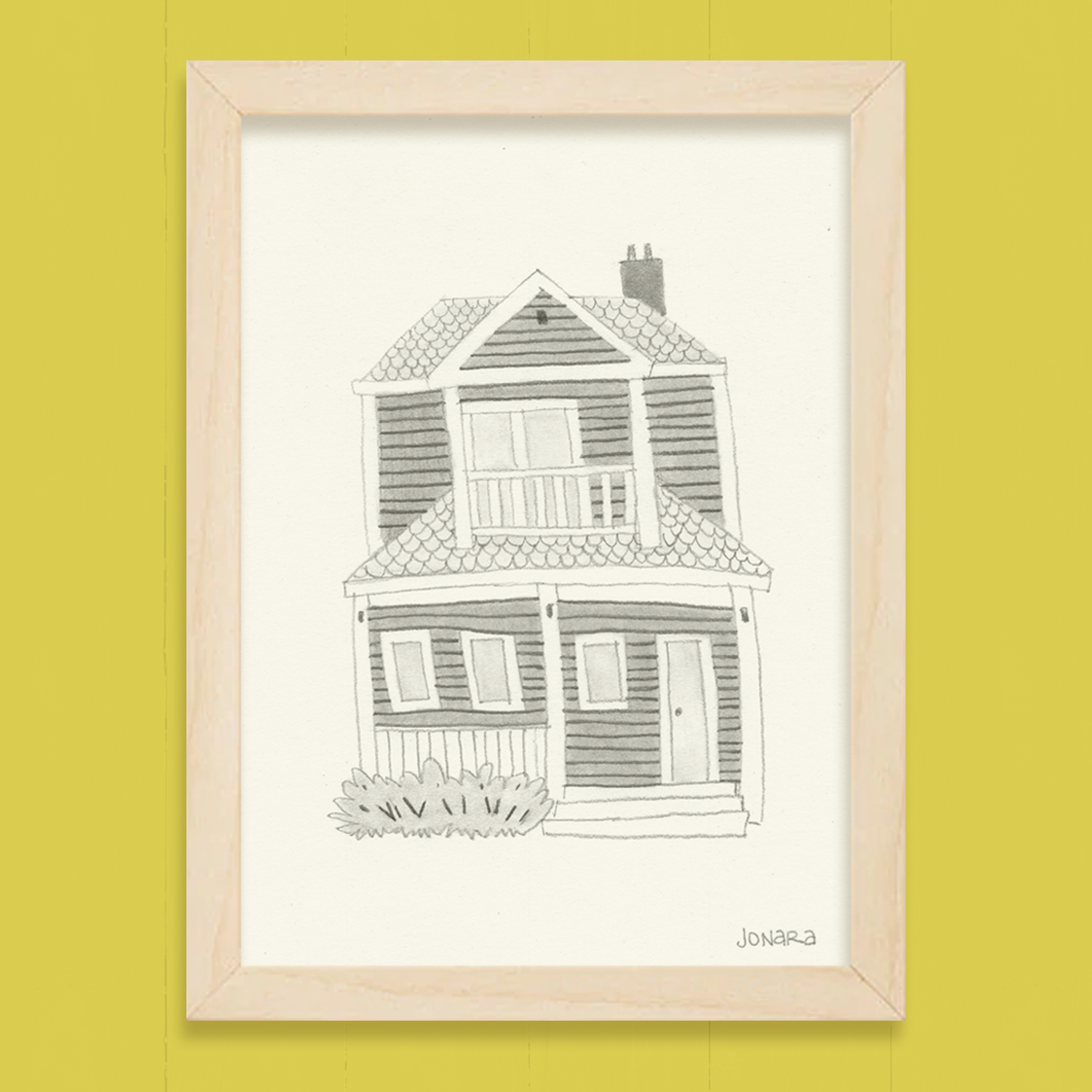 Home is where your heart is. Calgary century house in cute and fluffy version.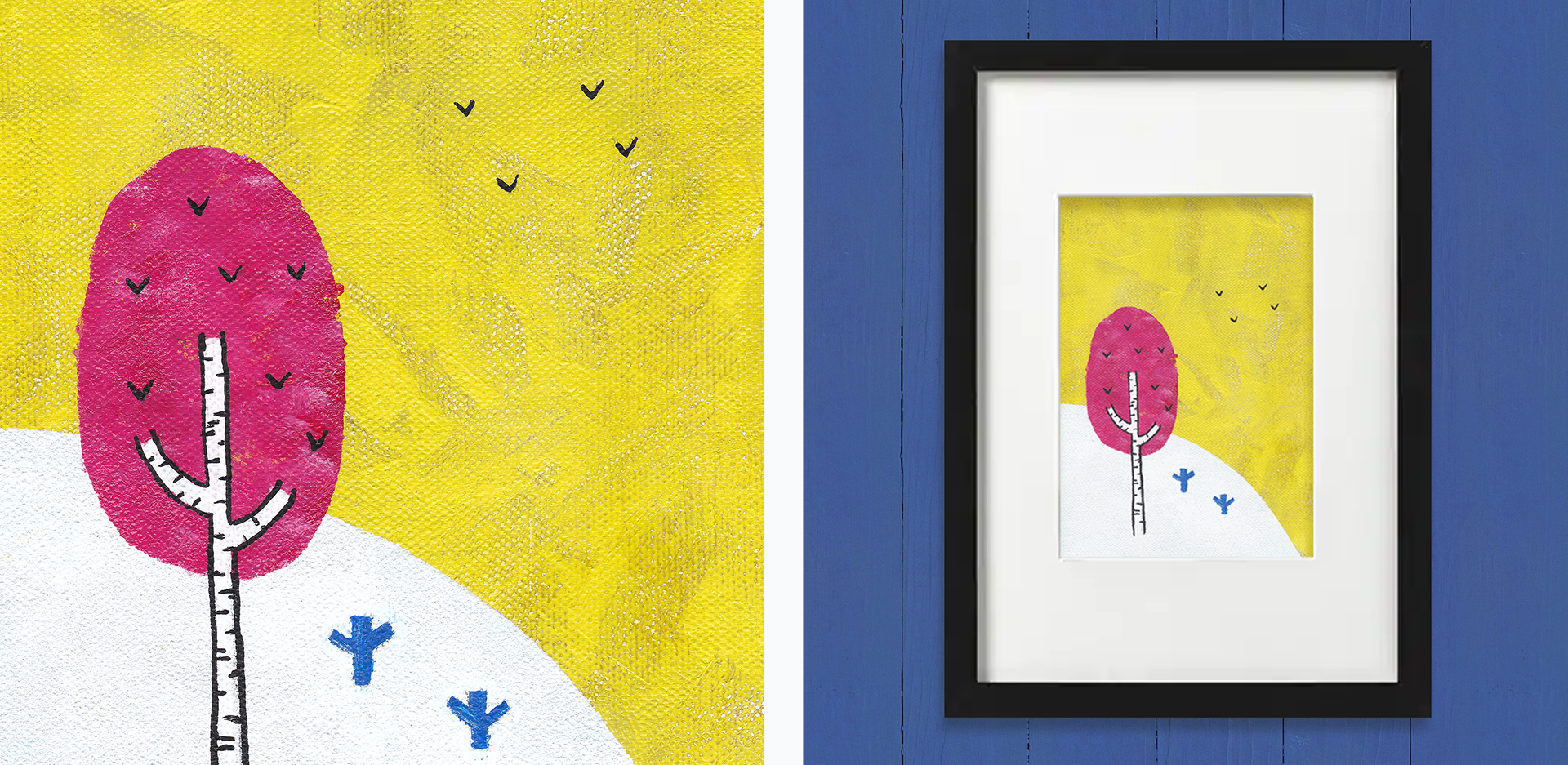 Leaves falling and birds flying. Simple things can be beautiful.

So it's official, autumn is here! Good bye summer, hello fall!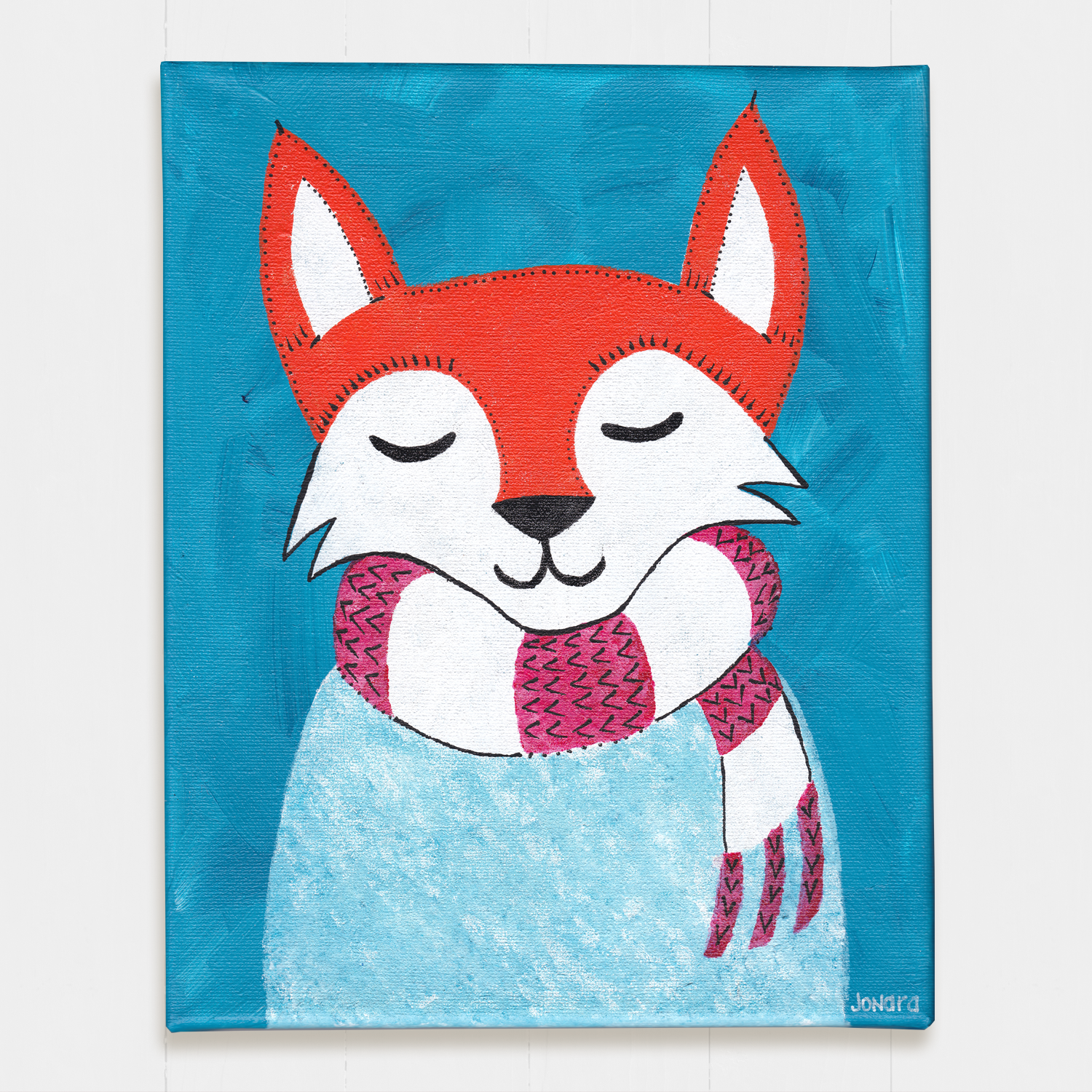 Cute and fluffy fox colourful version! Acrylic on canvas, made with love!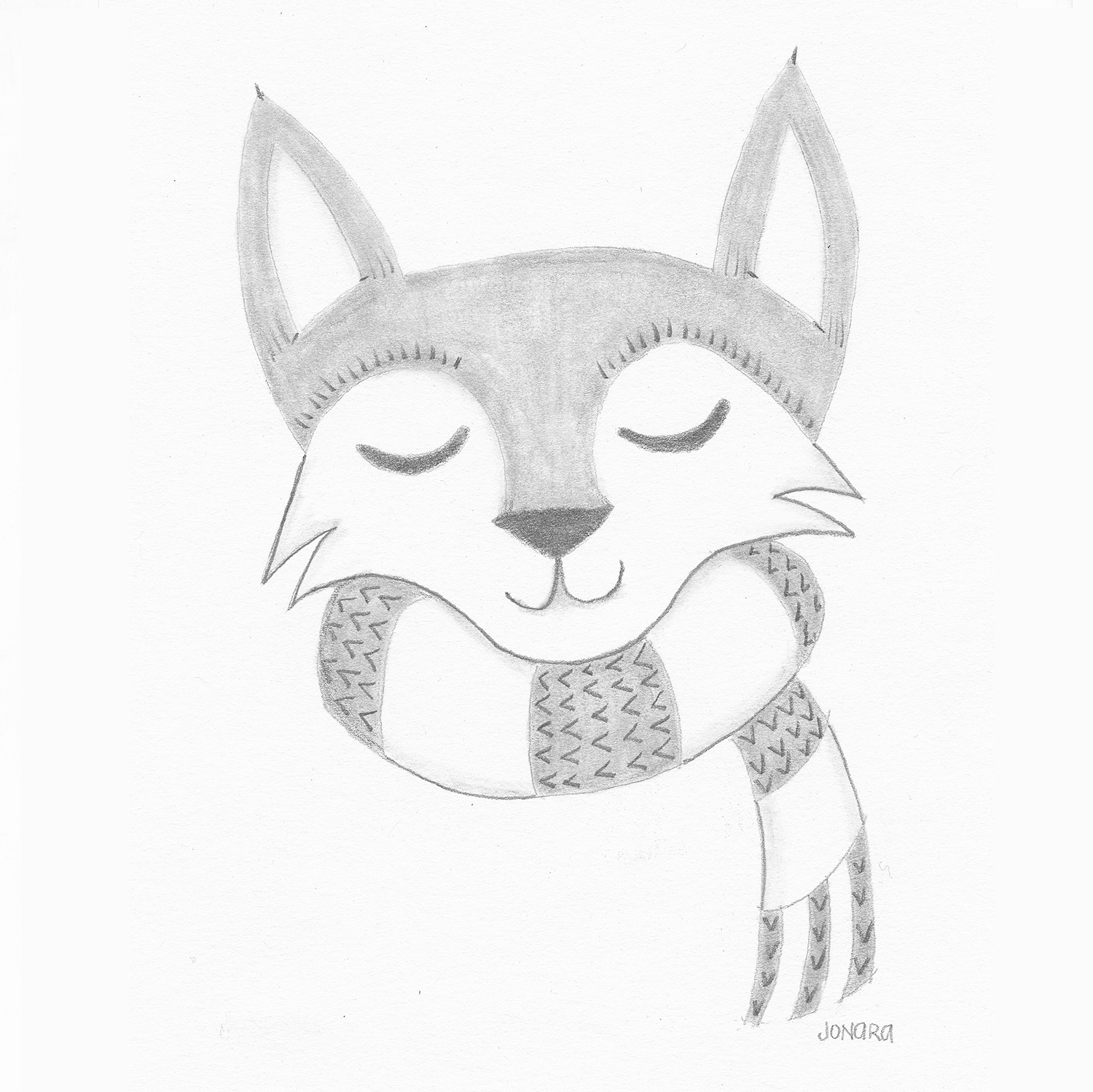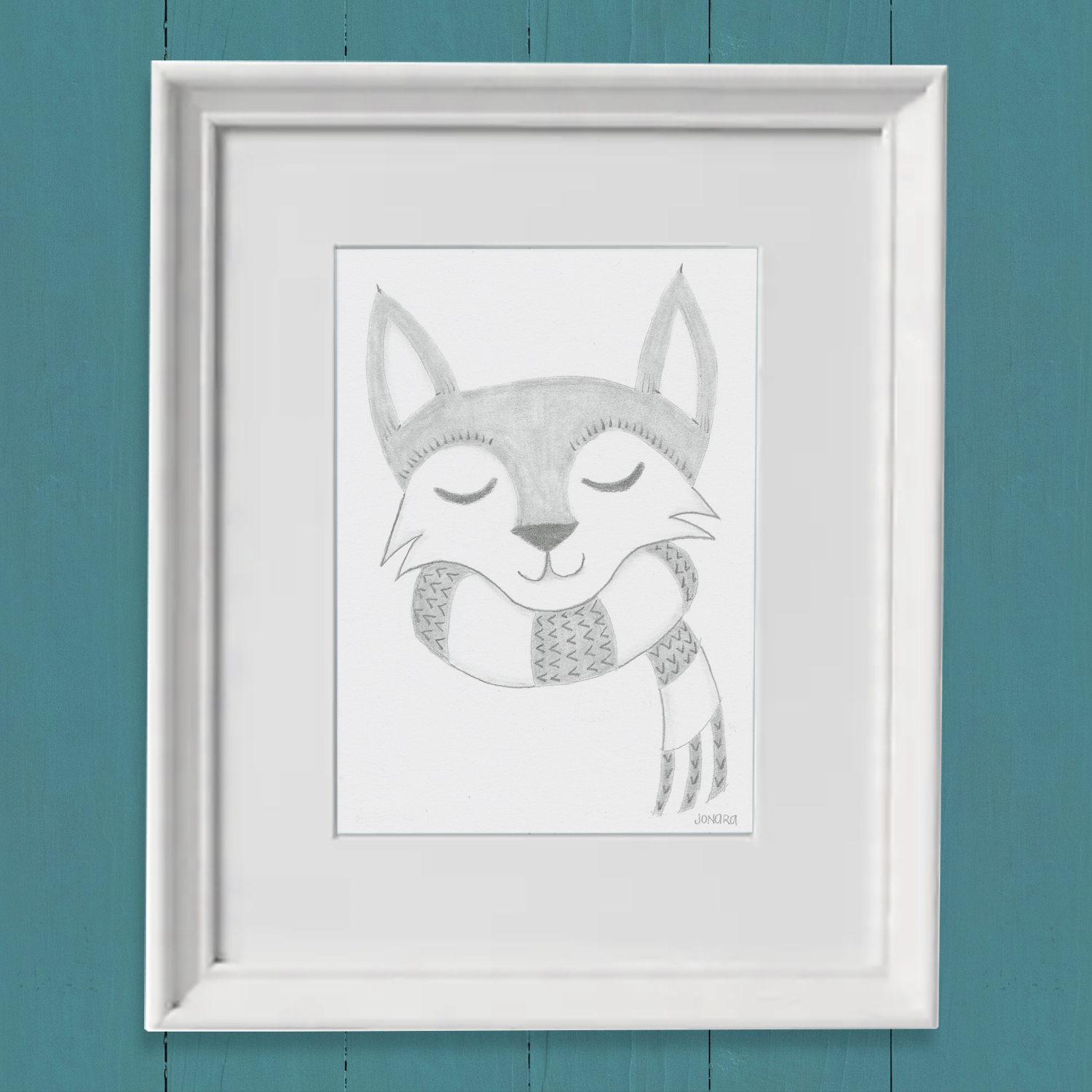 Super cute fox with a scarf. Last year I illustrated some flying foxes for Starbucks during fall and they were a success, I guess they came to stay!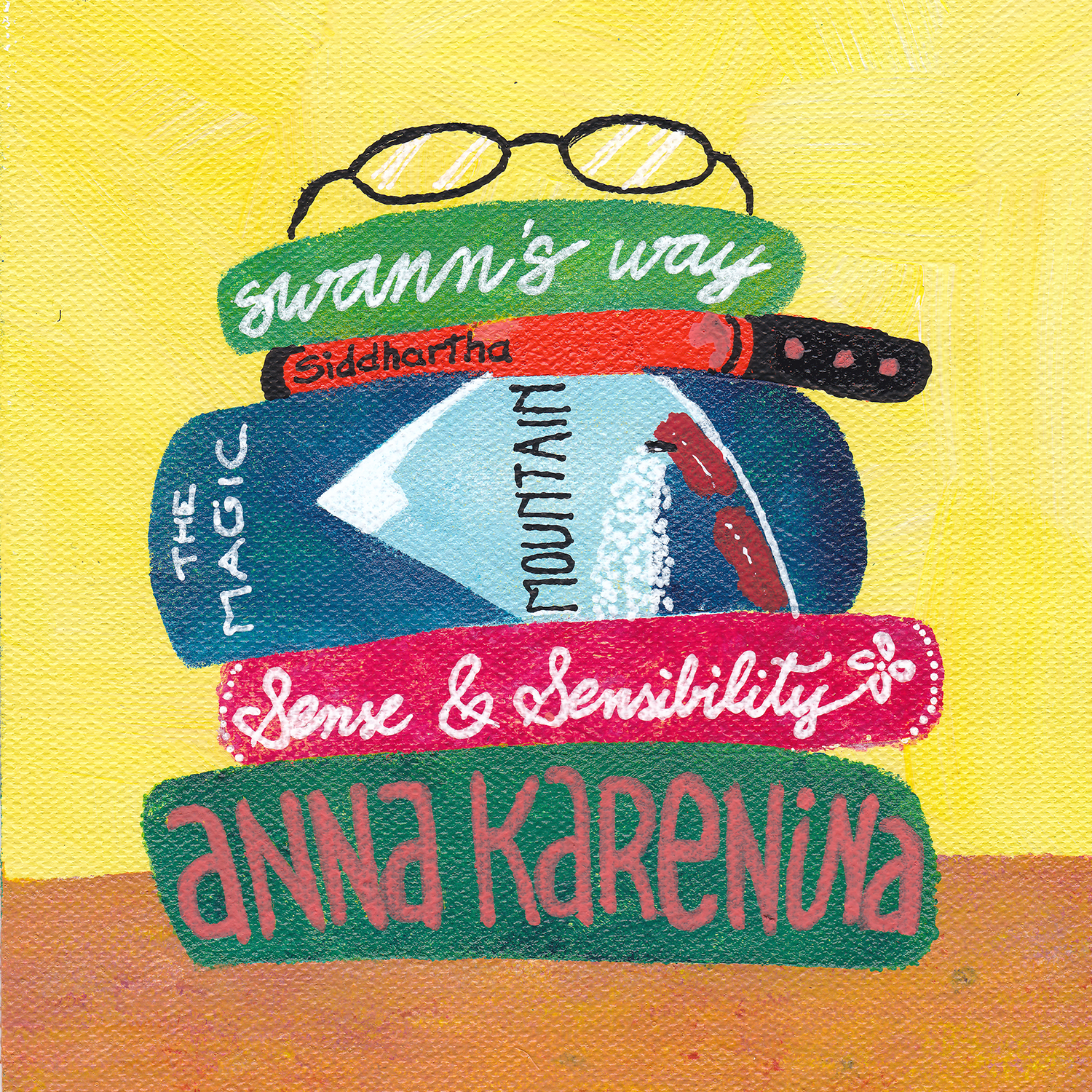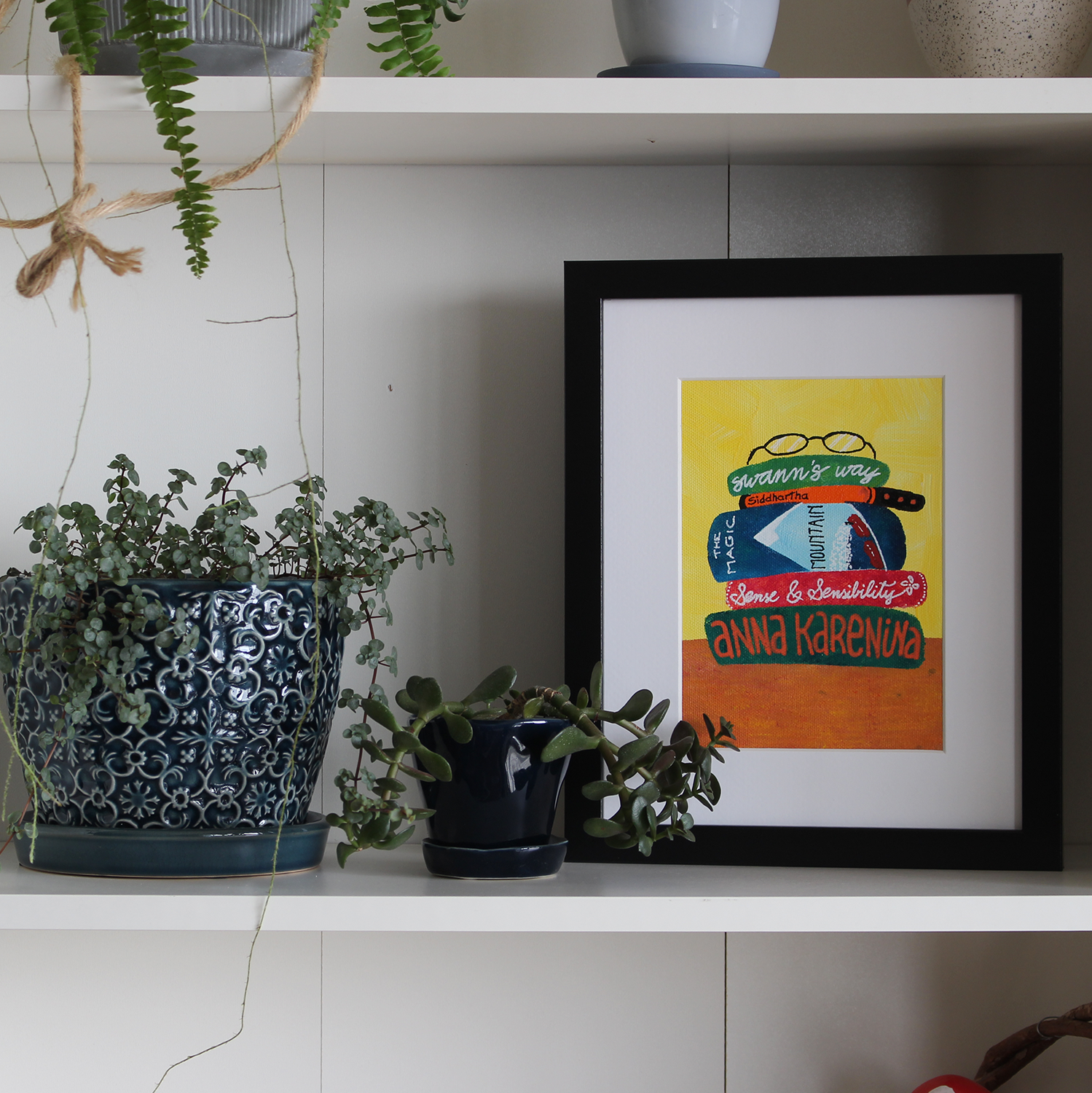 What are you reading this fall? I'm a big fan of classics and I'm always reading something old, big and boring! Hahah kidding! But the cold always inspire me to read more. What about you?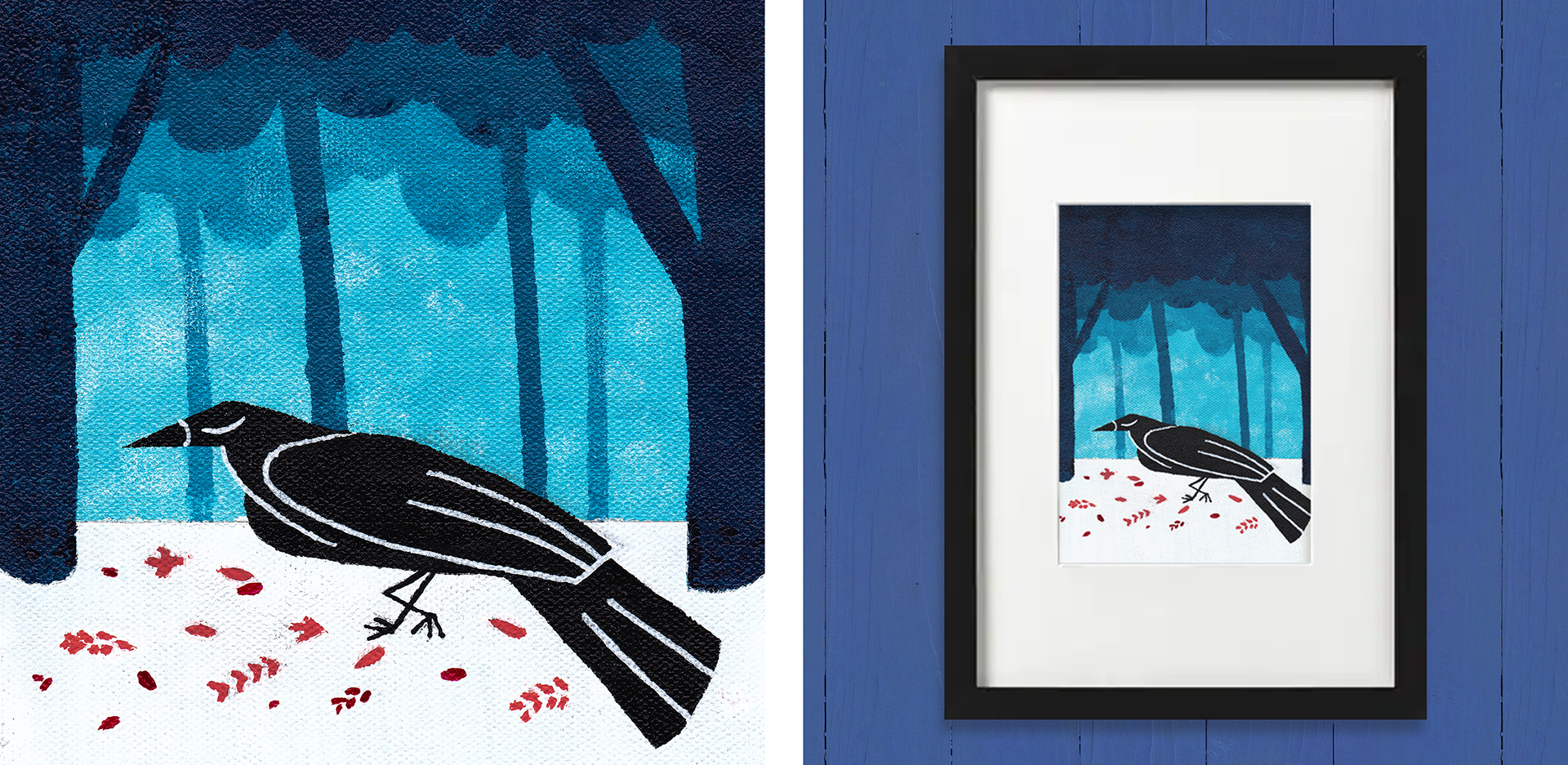 During the fall there are lots of fog and the crows are walking everywhere! When I painted this picture I was inspired by the crows I see walking around in Calgary, they seem mysterious, patiently waiting for the coldest time of the year. 
Walking Crow: SOLD
Prints Available on my
Etsy Shop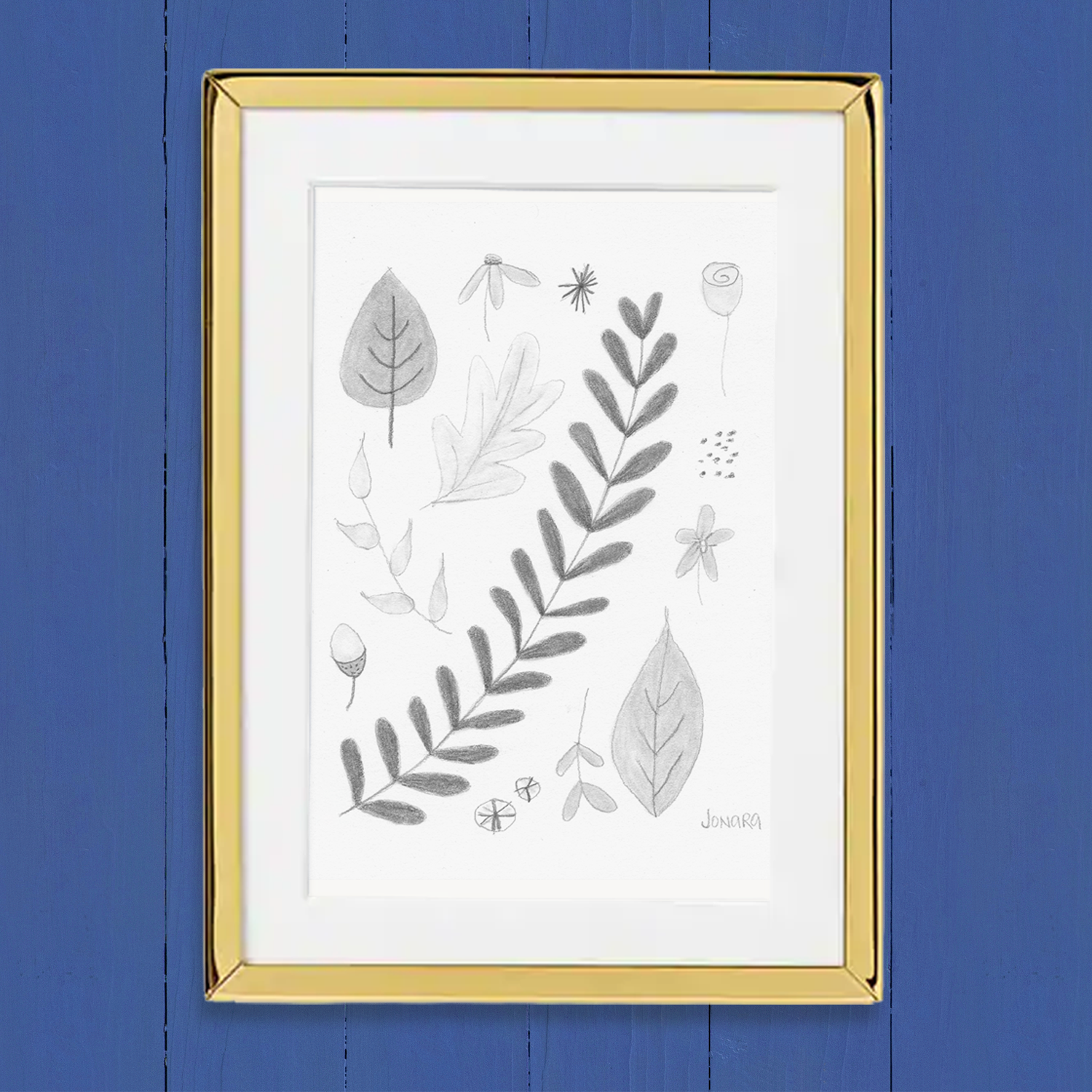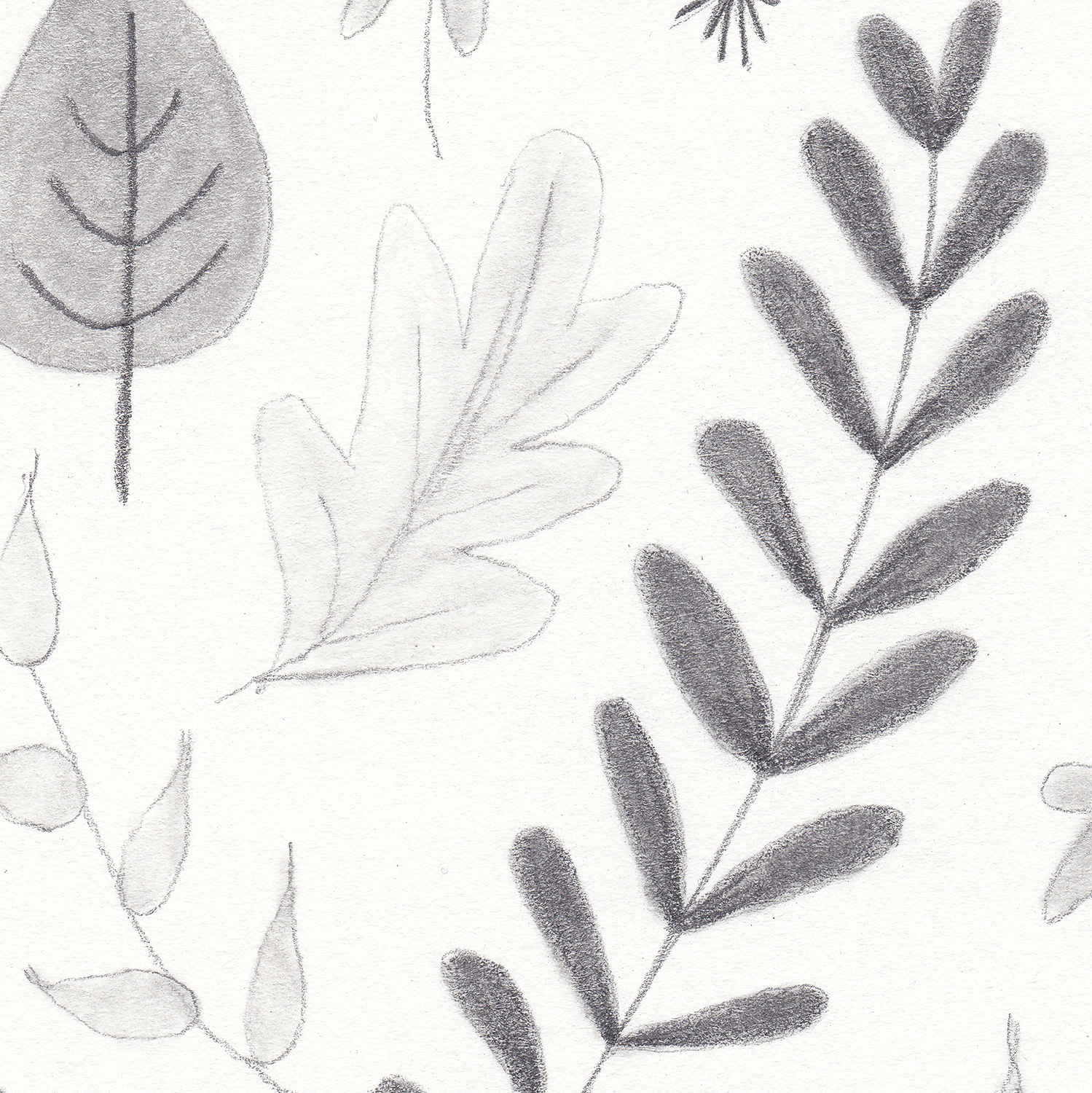 I spent some time sketching fall leaves, a few just from imagination. I'm having a good time experimenting with blending stumps, never used them before, I'm love with the soft texture.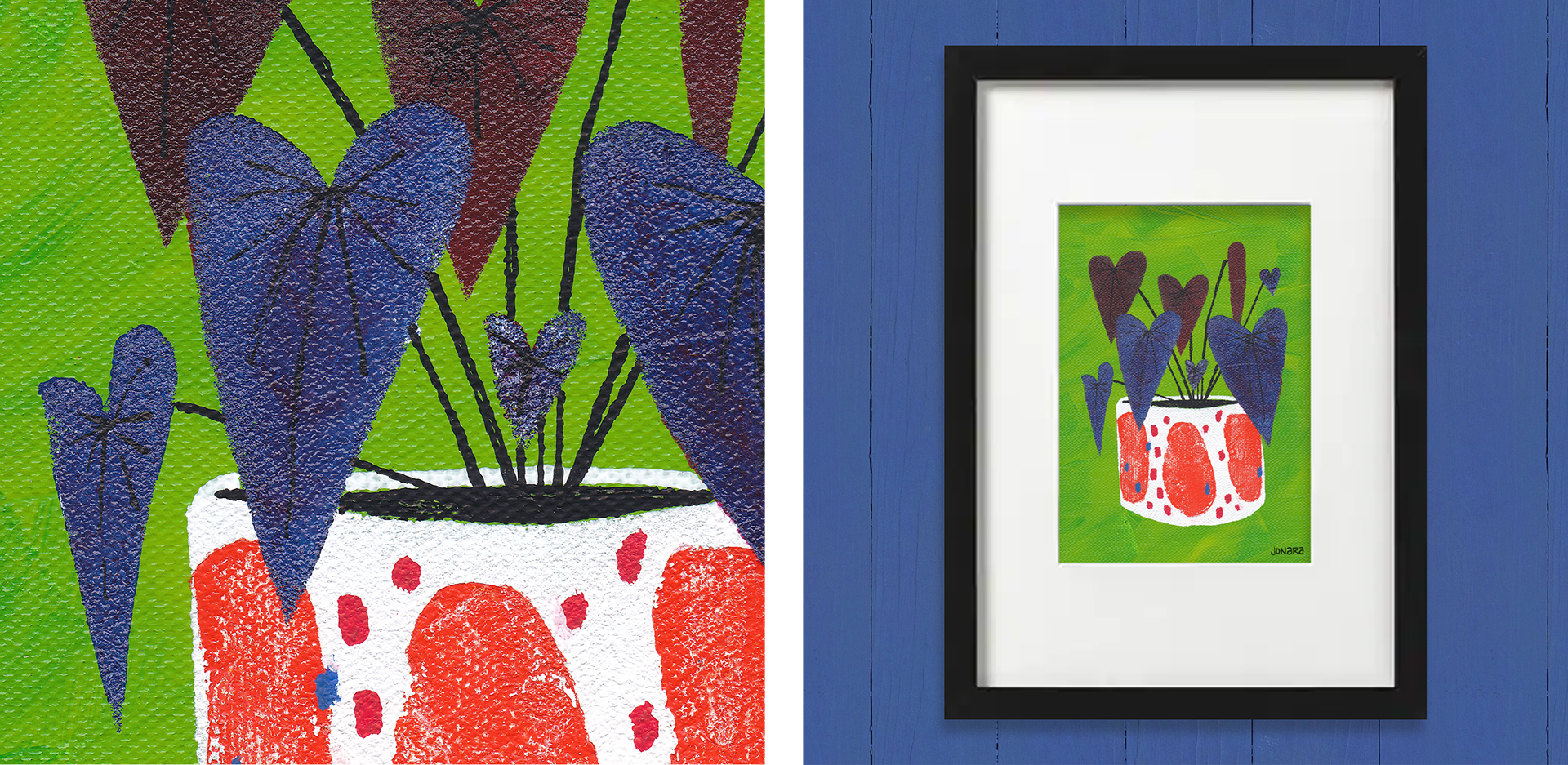 When I painted this picture I was inspired by the gorgeous anthurium plant I have at home. My sister once told me the leaves of the anthurium look like hearts, now I cannot stop seeing tiny hearts looking at me!