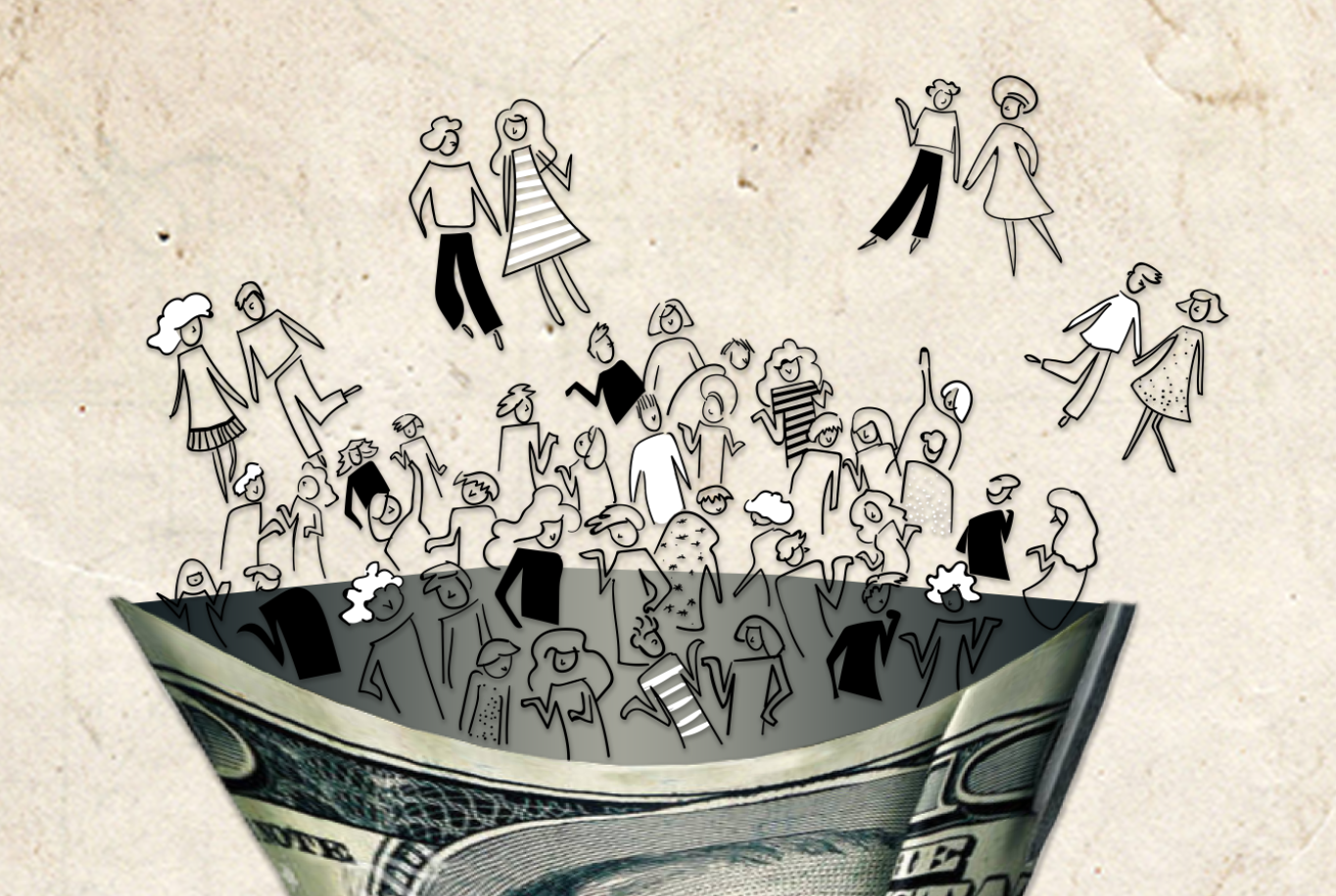 Creative Process
I finished my editorial illustration this week (I mentioned this assignment 
here
).
First I read carefully the article and drew all the notes and sketches that came into my mind. After carefully read the article, I drew 3 possible options.
After some discussion in class we opted for the 3rd option since it looks more iconic. My colleagues and instructor suggested me to try a version without the belt, or maybe with another symbol instead of the american flag, for example, a dollar bill. With that in mind, I started the first digital sketches.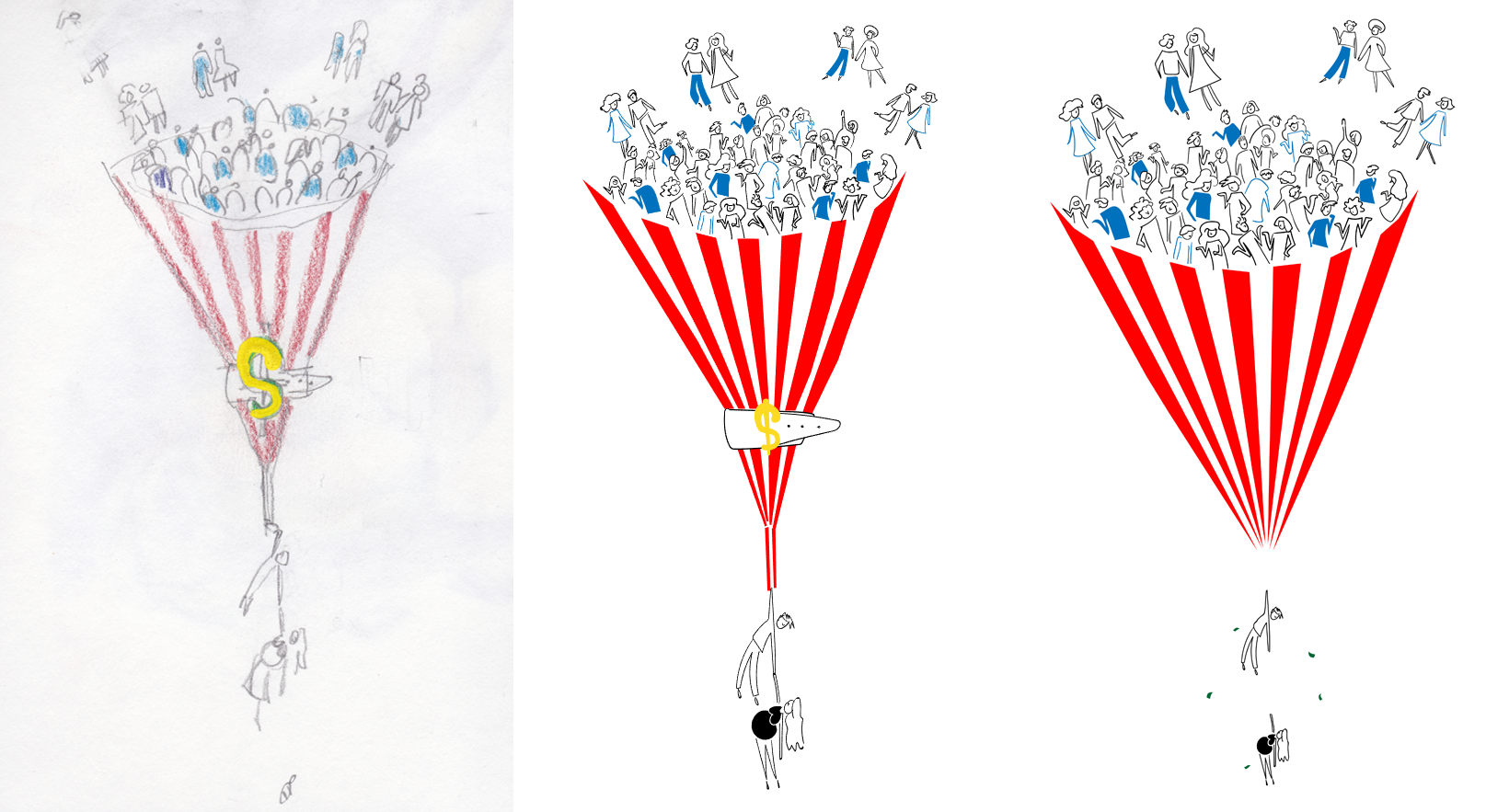 For this first try, I believe the version with the belt communicates more effectively the content of the article. It was OK but I feel something was missing. I tried without the belt and it looked very weird. I sent to my sister and asked her opinion. She thought it was a popcorn package! Case closed, time to move on.

So it was time to try the dollar bill. I was concerned about mixing my drawings with a real picture and I considered using 3D people, but I wouldn't have time to model everything and It's not my style anyways. So I just adapted the money bill and paint all the characters in black & white.
Since the dollar bill is enough of an american symbol, I could try other color schemes. After a few tries I opted for a yellow background. It was ok but something was still missing. I added the back part of the cone, added some shade to give some depth but still it felt flat.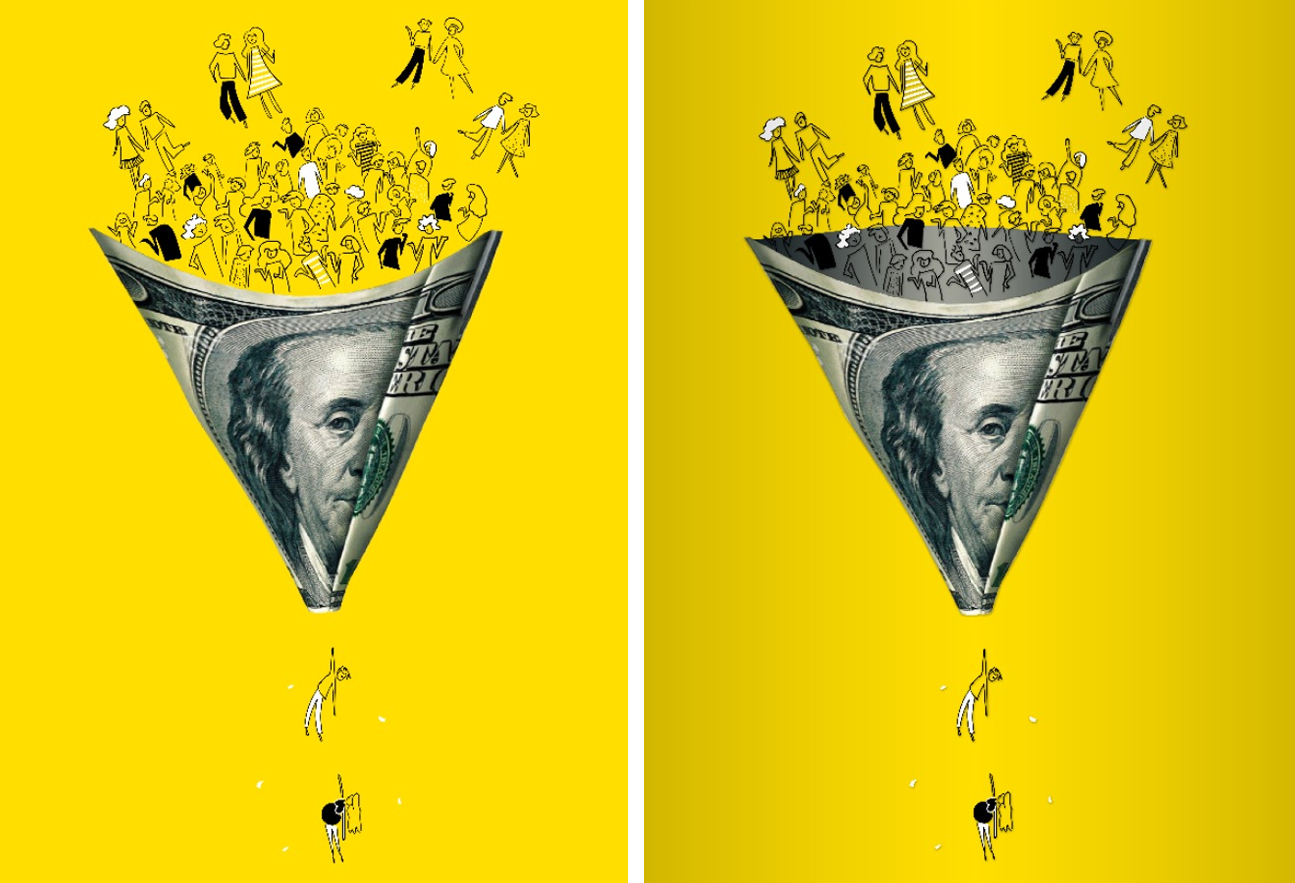 So I check again with my sister. She loved. I told her I don't like how it looks flat and I wanted to put some texture in the background but not sure about what. Brushes? Pattern? Then she suggested me to try maybe some old paper texture. Bingo!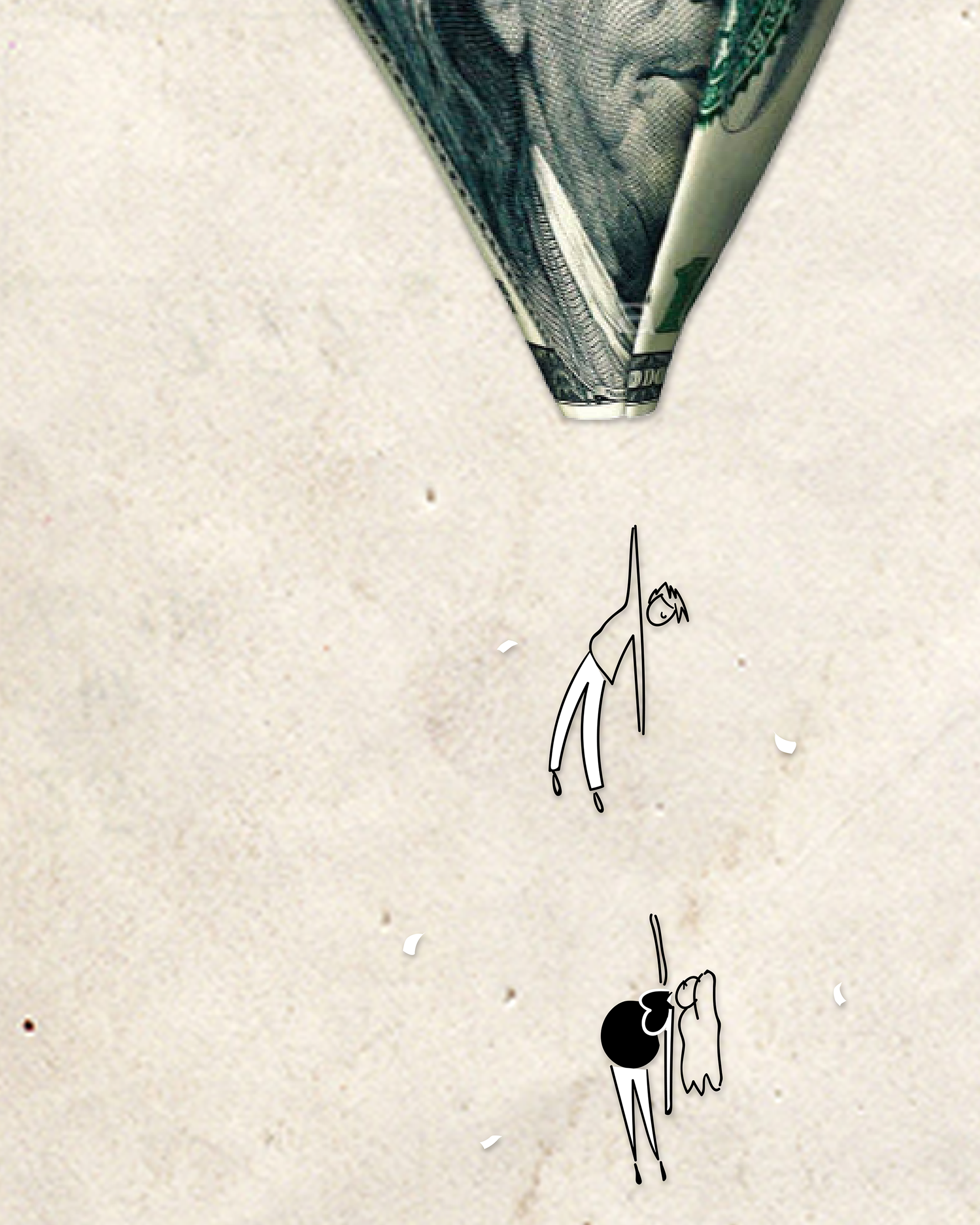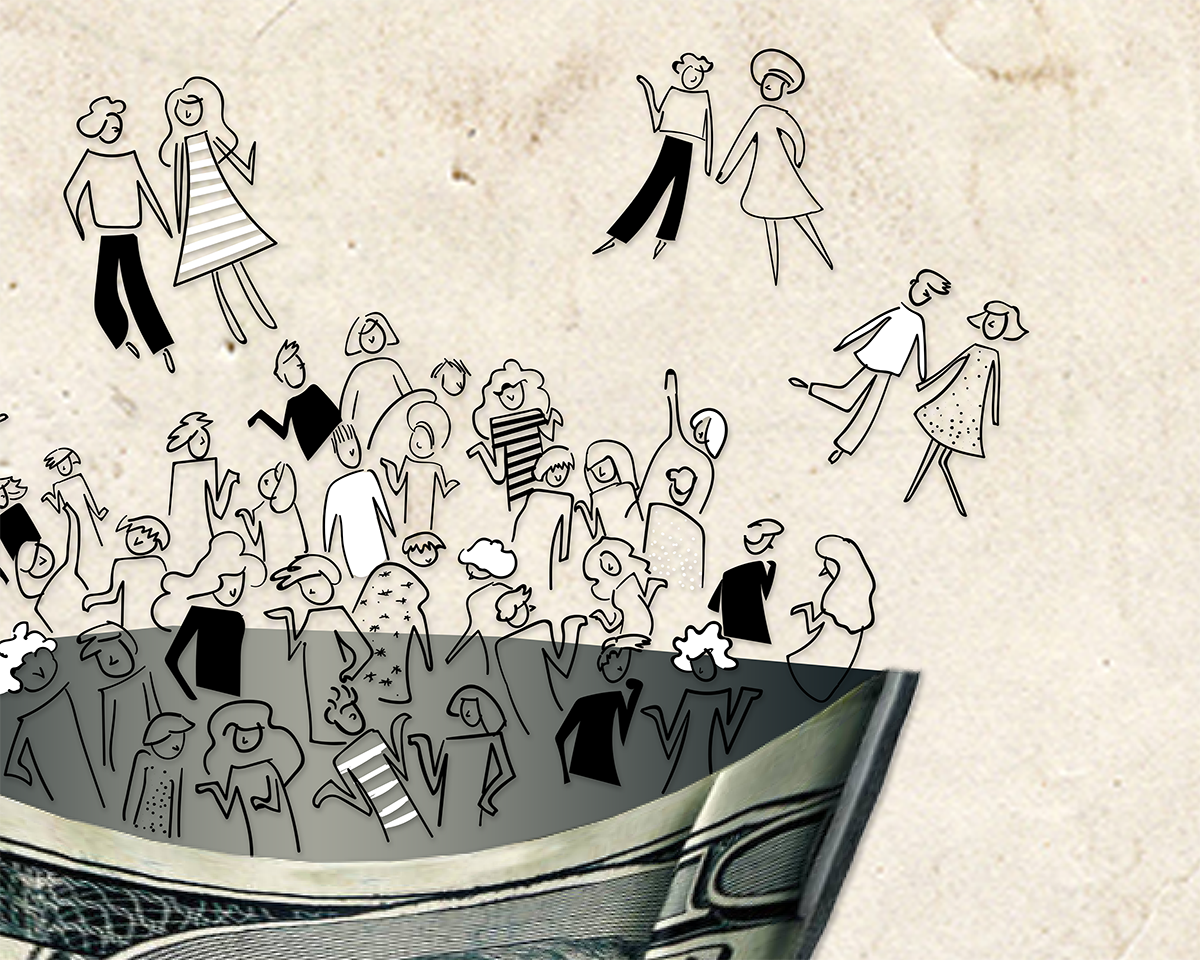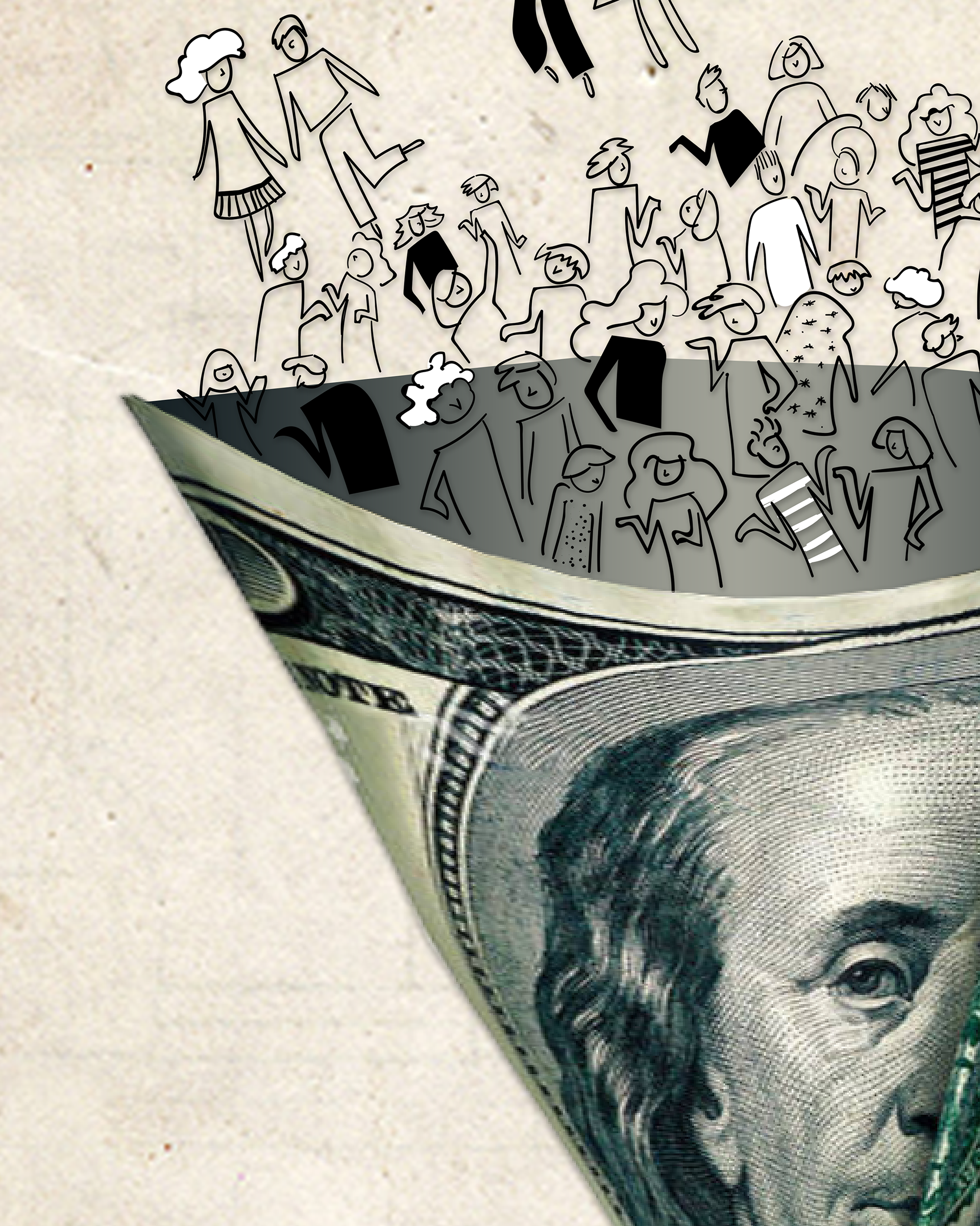 The couples arrive relaxed, get tense and discuss as they go inside the money funnel and finally fall off as they are expecting a baby. The people don't have faces, just noses, as I thought that was enough to give the direction where they are looking at. 

The texture paper match very well with the money bill and gave the illustration the depth I was trying to achieve. Even though the figures are a bit less clear, I think its cool for the reader to investigate the image searching for meaning, something that it's not so obvious at the first sight. I'm very satisfied about this illustration and the process was quite fun! Hope you like it, please leave a comment!