February 28, 2018
I'm loving this new routine, it's working quite well so far. Wednesday is the day for blog posts and a small color sketch on my Moleskine. I use these sketches to express my feelings at the moment. So that's me now.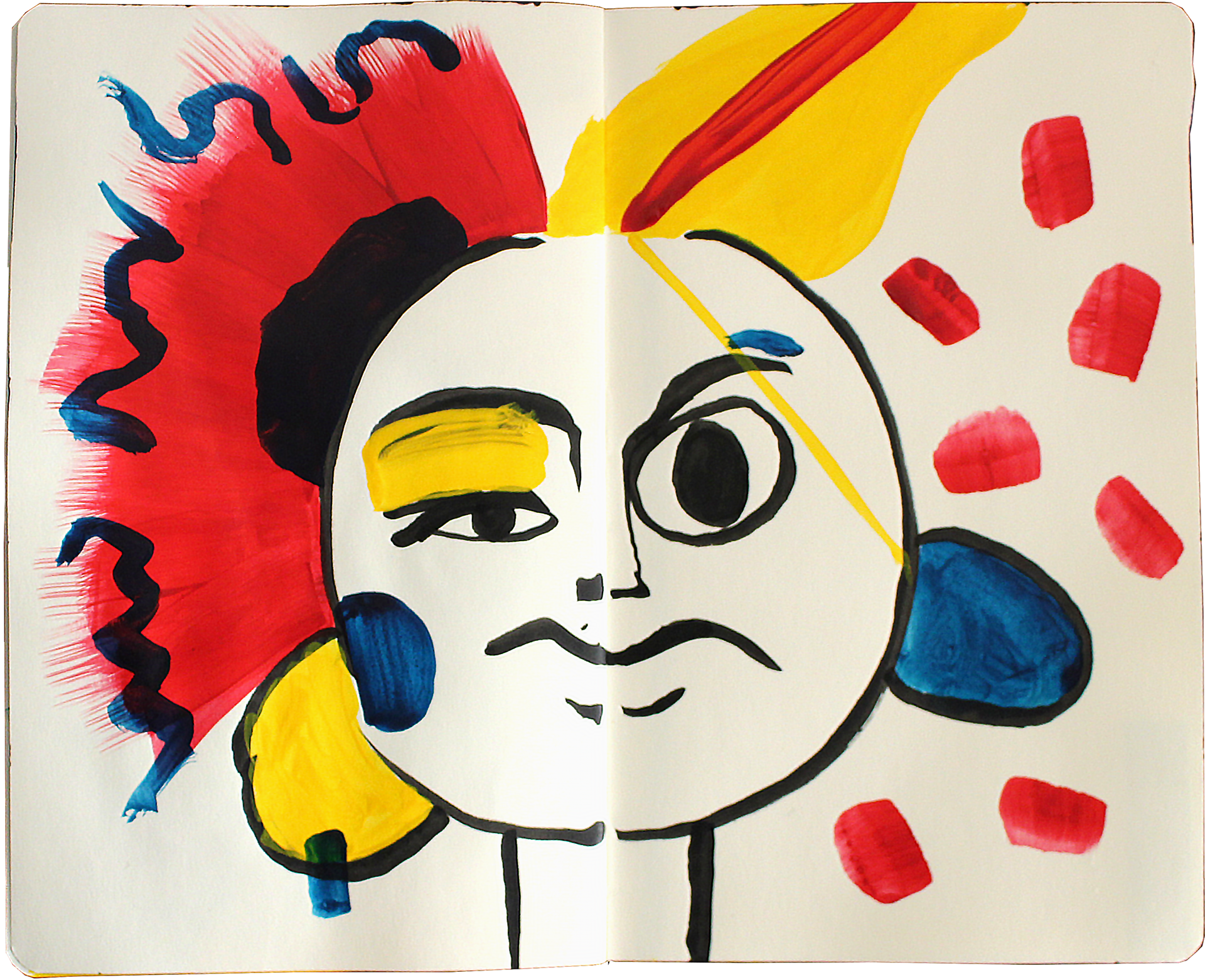 Chinese New Year - Tirabadori
We finished and published our post for the Chinese New Year and we are super excited about the result. We had lots of fun in the process, we worked in a monochrome pattern based on my sketches, with this wonderful golden label. I love how the mix of pattern and drawings added texture and depth to the final illustration. This illustrations also helped me improve a lot of my Adobe Photoshop Skills! Check the other images at 
www.instagram.com/tirabadori/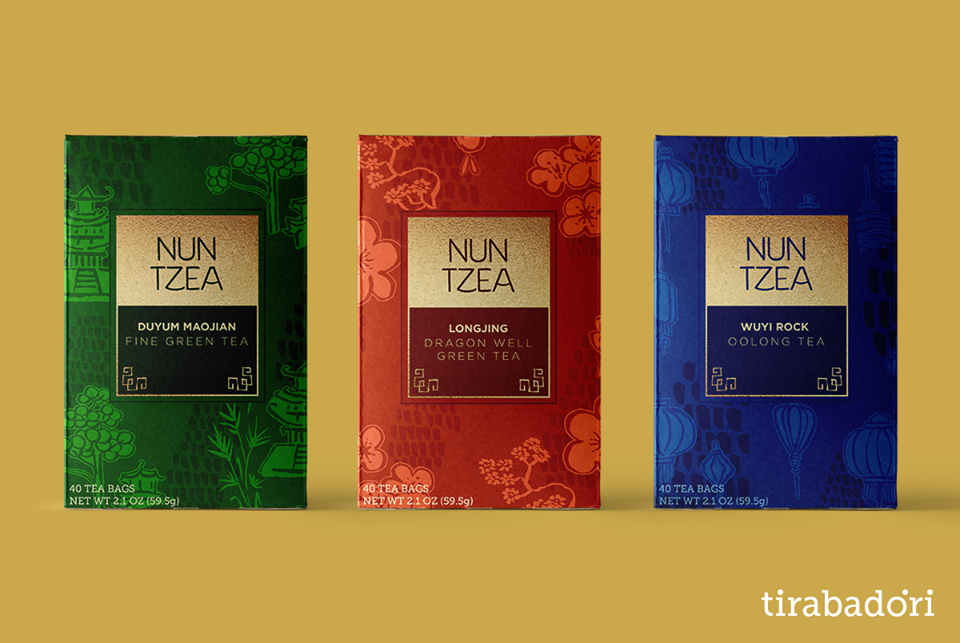 People Portrait Prize 2018 - Jonara Oliveira Art
I did the first sketches, got new materials and tested a few color studies. So far I believe this blue and green girl with highlights of red and yellow will work fine, but not sure yet, it's always a process. I love the line work in the first sketch, I just wish I used a better paper for the sketch, I would exhibit just as it is! Also the colors keep coming screaming and ultra vibrant as usual, maybe I just need to accept this is my nature... there is nothing subtle! I'm also trying some gold leaves on the final piece but not sure, maybe I'll just cover everything if I feel it's way too much.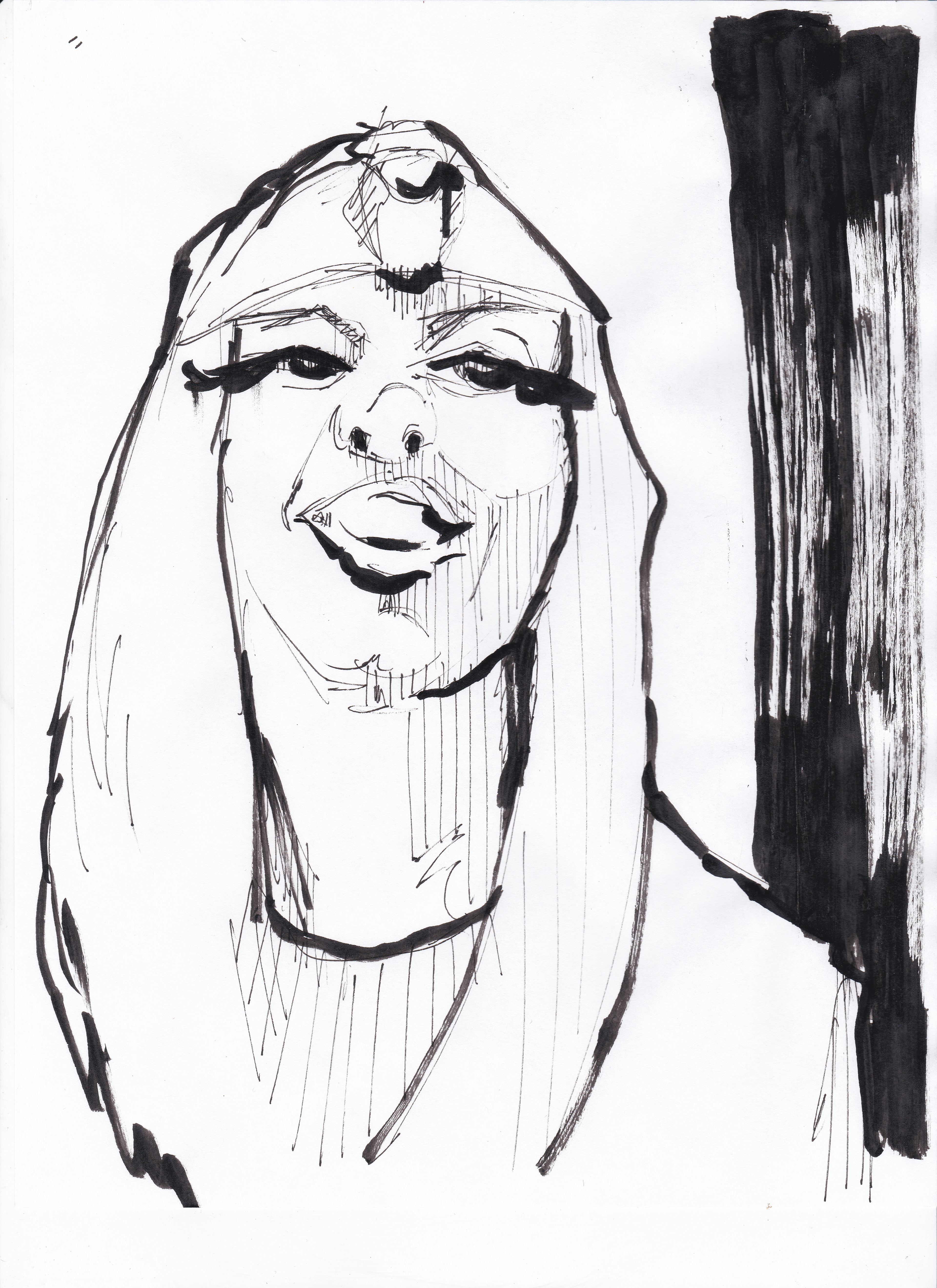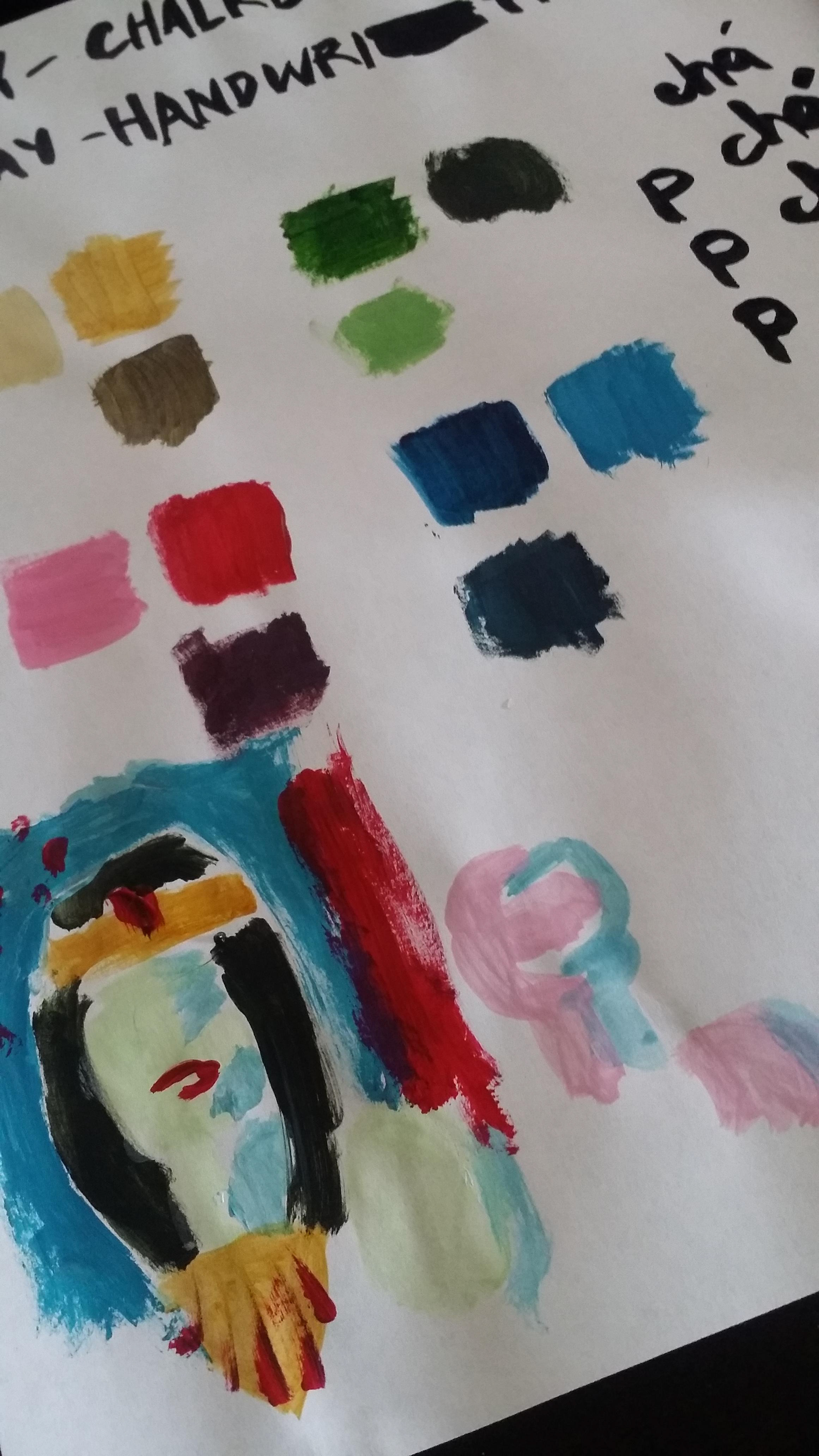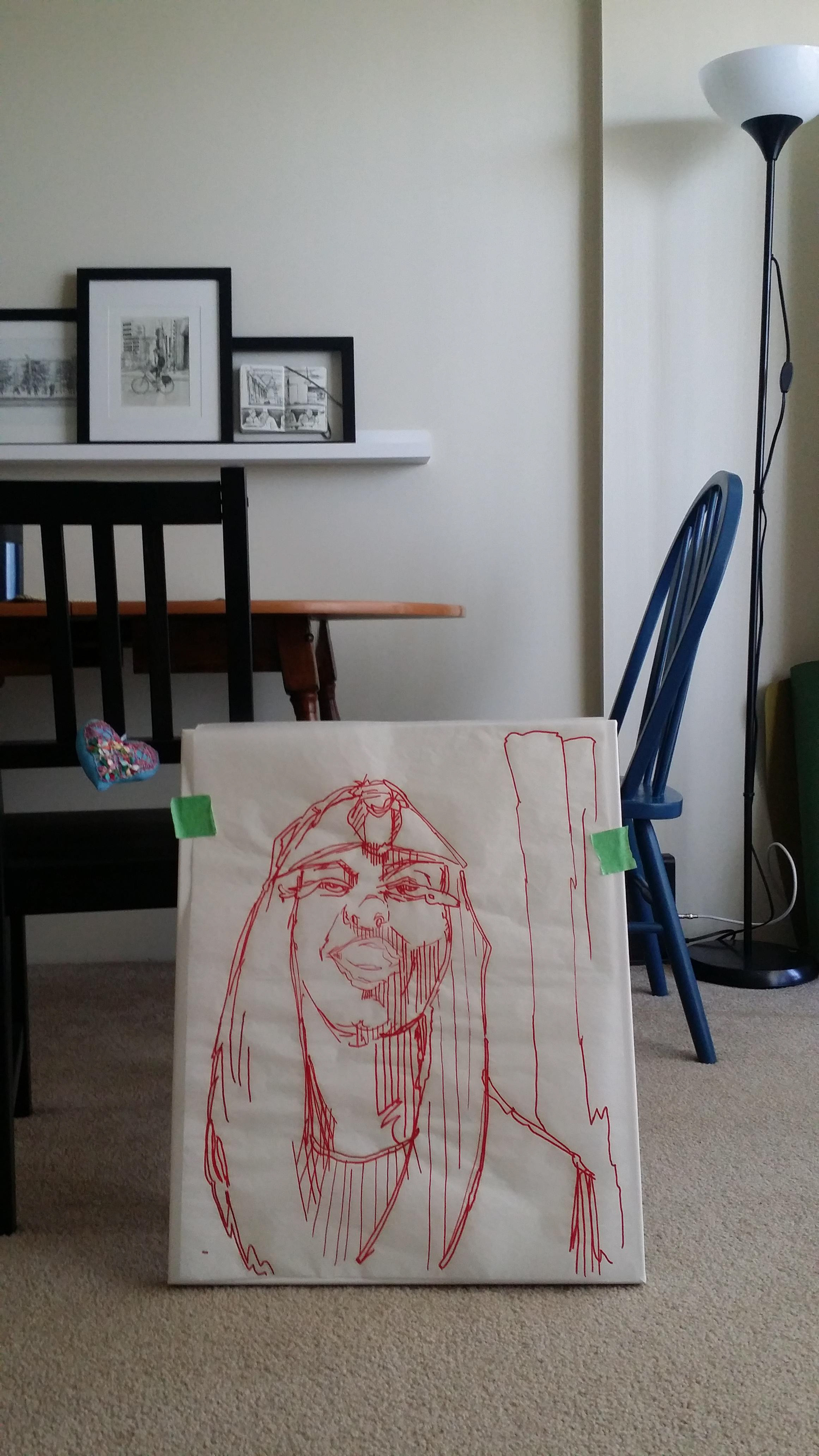 Eddie Nyikes: Mitigating Darkness Exhitibion 
Last Friday I visited Eddie Nyikes Exhibition: Mitigating Darkness. I really like his limited palette and choice of colors, it's simple yet very effective. The transparency and black background give me space to fill the voids with my own memories of roads and fields. It really transports me to those places and puts me on a meditative mood. Amazing show. Check the artist statement and follow his gallery on Instagram
Meeting with Olympia Lau

Tuesday morning I met the amazing Olympia Lau for a business breakfast. Olympia works with graphic design and stylized stock photography and she is running her own business for a while. She is on a mission to help women live inspired each day. We had an amazing conversation about the challenges of running an art business, the choices we need to make in our career in order to find a balance between work and personal time and many other things, like managing of time, marketing strategies, etc. Check her website to know a bit about her work and follow her on Instagram!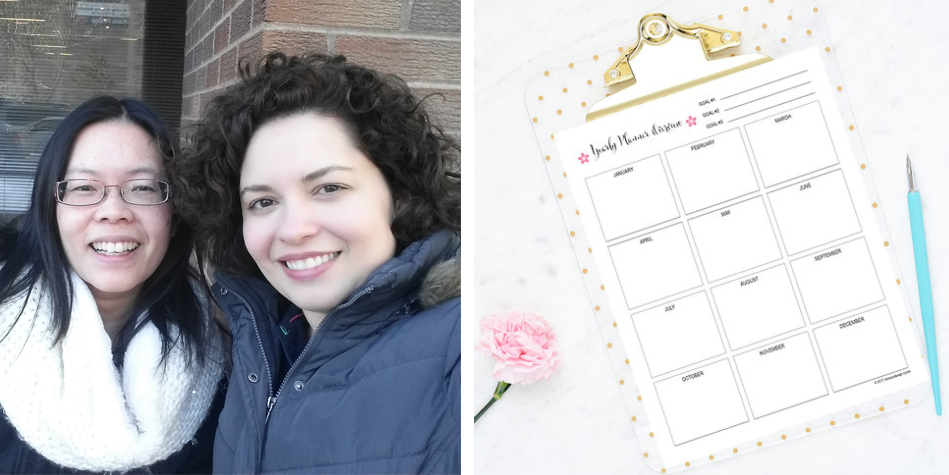 Sketchbook? Sketchbinder. 
I finally found a solution for my everyday sketchbook and it's the silliest thing ever! I always feel bad about using fancy sketchbooks to work on my simple everyday drawings, so I've been using printer paper for a while, since it's so cheap (although the quality is terrible). [I'm keeping moleskine for acrylic sketches]. The thing is, every time somebody asked me to see my sketchbook I was very ashamed of showing a crazy mess of disorganized papers. The solution couldn't be more simple, I bought a binder!! So no more mess, everything goes to the binder, when the binder is full I'll buy a new binder. For about 3 dollars my problem is solved! Can't wait to the shelves full of sketch binders!

Instagram
I reorganized my content and hopefully I'll be able to post following my new guidelines. Wednesday is the day chosen to paint my Moleskine with something personal and update this blog. If everything goes well, every Wednesday there will be a new blog post! Here is my organization:

Monday: Chalkboard Art
Tuesday: Handwriting / Motivational quotes
Wednesday: Moleskine Acrylic Journal / Post on Blog (shared on Facebook)
Thursday: Watercolour sketch/ Through-back Thursday / (send sales by mail)
Friday: Pic of art materials/ Studio / (buy art materials)
Satuday: Mockup / Tirabadori
Sunday: Small video /  Shot out

Enough for this week! Thanks for reading!