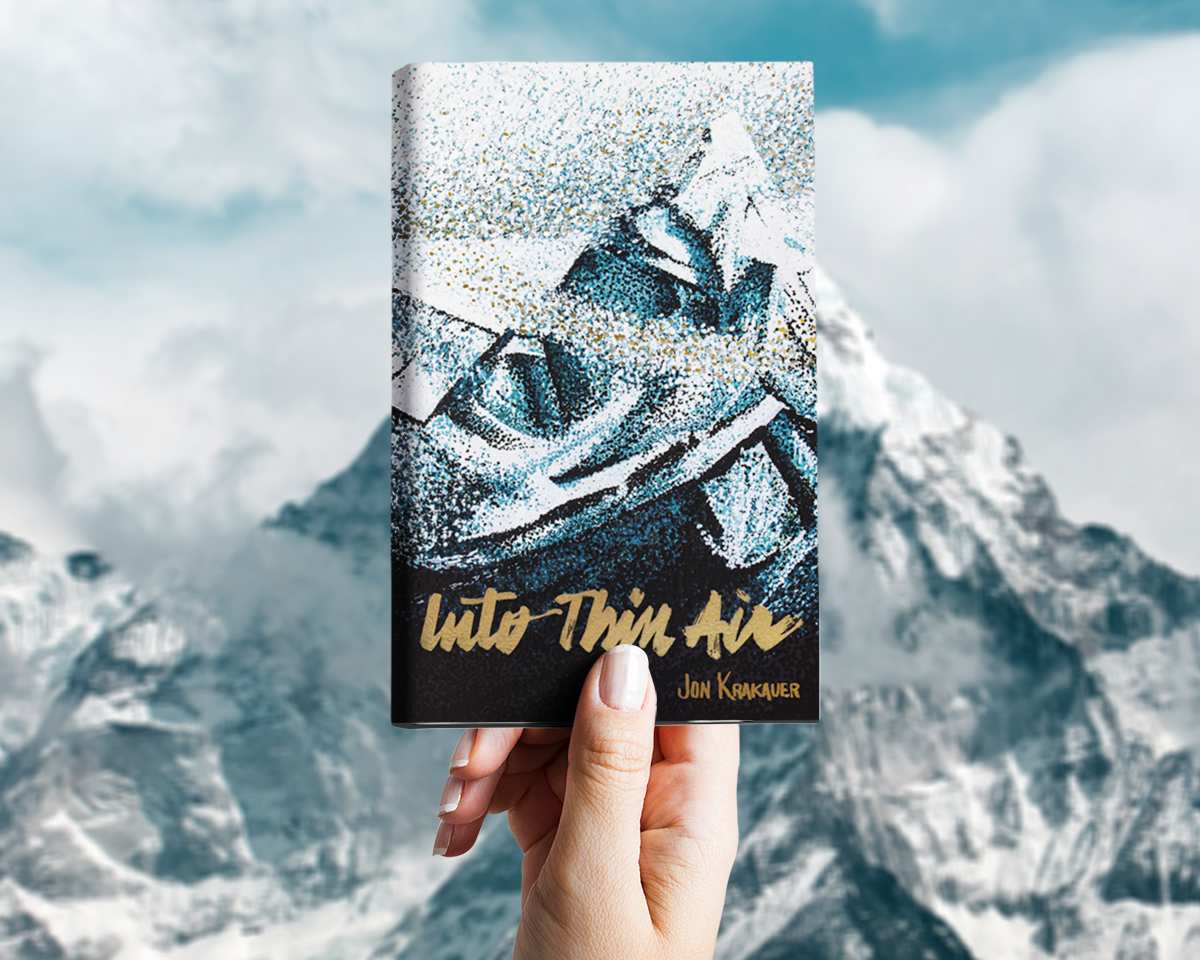 First sketches while I re-read the book.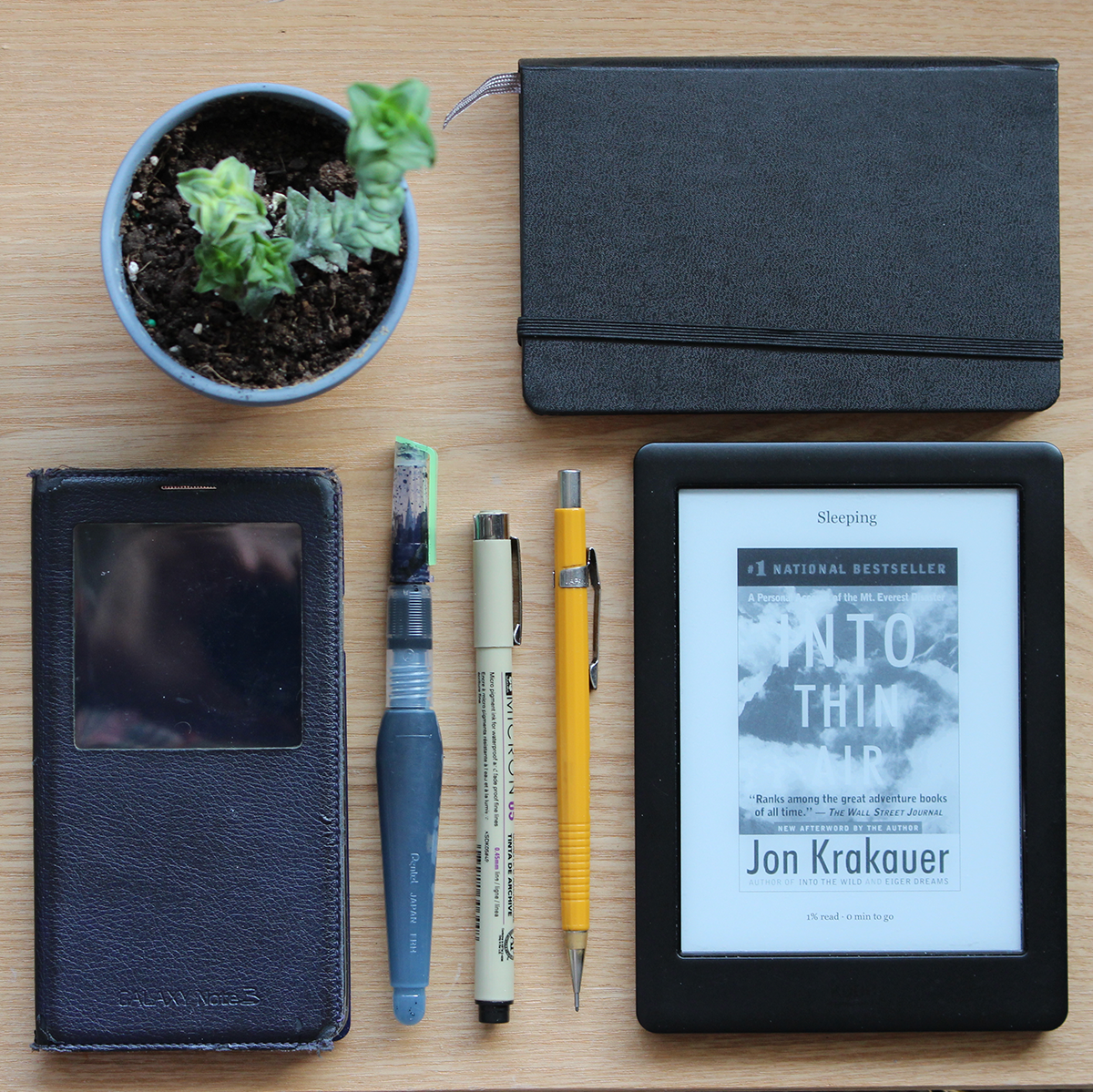 I opted for drawing the mountain in a more realistic approach, however, using the pointillism idea. Here is a study sketch.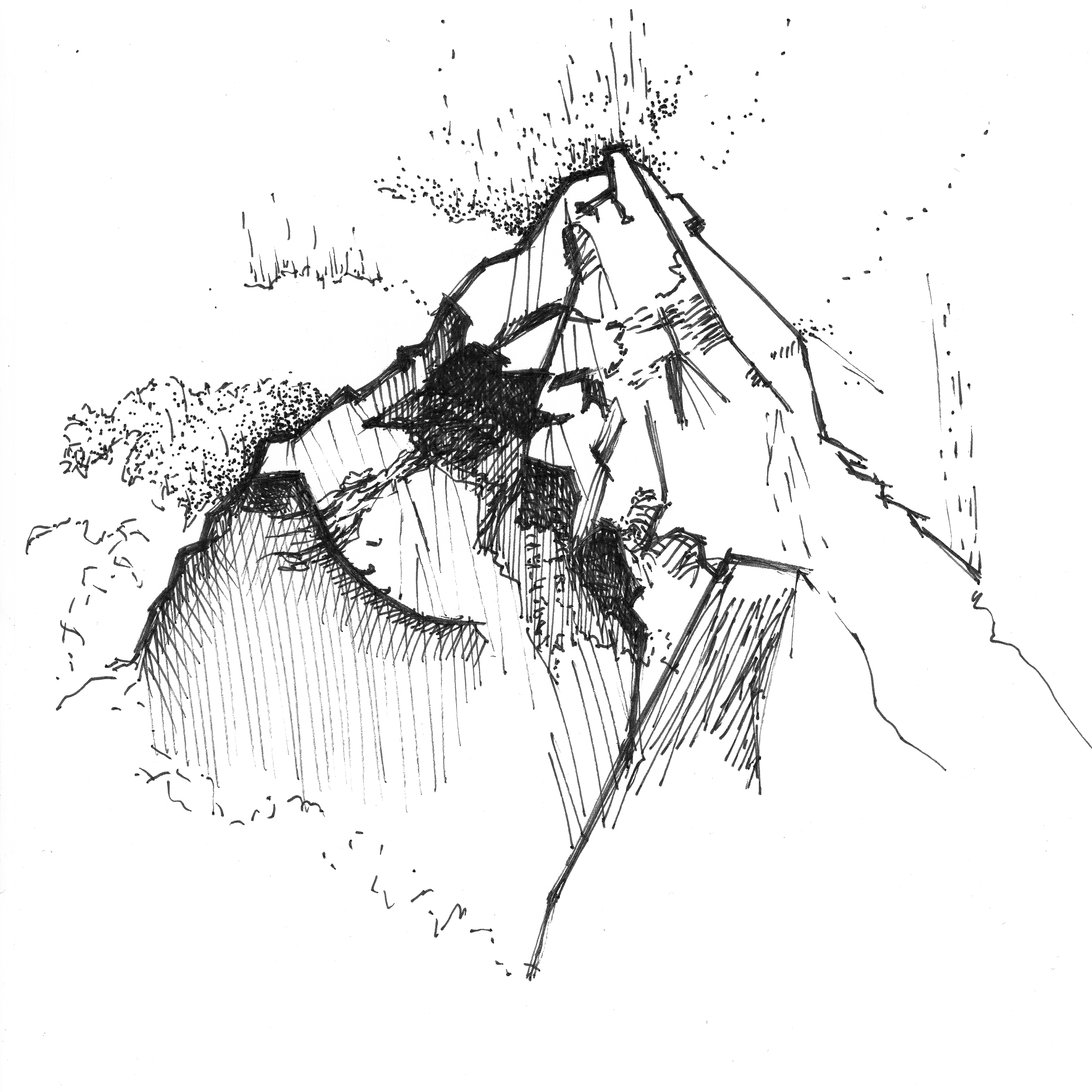 Colours should be colder and less saturated. For the mountain, I made my own acrylic markers colours and worked on a 20x24 canvas. The lettering was made with brush and ink on paper, scanned and edited on Adobe Photoshop.